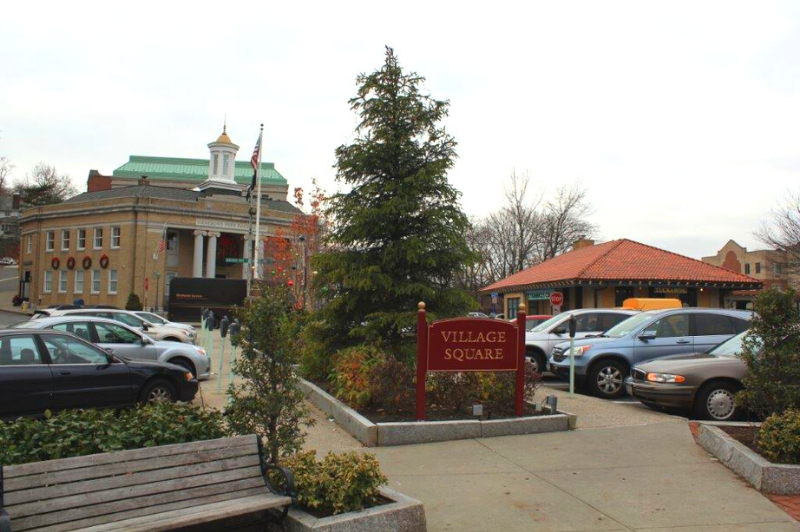 The Village of Tuckahoe may be small in size, but it's big on looks for film locations. With a charming Main Street lined with boutiques, restaurants, and historical buildings, a library, community center, and two parks, the former marble quarrying center and the fictional setting of 1970s sitcom Maude is a prime spot for film and television production.
Less than one square mile in size, Tuckahoe maintains a small-town feel. Two distinct downtown areas center around the Tuckahoe and Crestwood Metro-North train stations. For productions seeking quaint looks with a variety of amenities nearby, Tuckahoe – population 6,486 – is a terrific film-friendly option. 
Tuckahoe has been tapped as a location for episodes of "FBI: Most Wanted"(CBS) and "Unbreakable Kimmy Schmidt" (Netflix). The village also served as a backdrop in episodes in season three of "Pose" (FX). What keeps productions coming back to Tuckahoe its proximity to Manhattan and the film-friendly nature of the village, according to Omayra Andino, mayor. 
"We're less than 40 minutes to Grand Central, and we offer versatility," says Andino. "We have diverse locations including several historical sites, and we're very accommodating."
David Burke, village administrator, is the first point of contact for film production. Tuckahoe's reputation as a film-friendly community is well-earned, he says, because they work hard to ensure productions get the shots they need to achieve their creative goals.
When Pose producers needed to stage a flashback scene, village officials helped to facilitate. The shoot called for Pray Tell, played by Billy Porter, to travel by bus through small-town neighborhoods. Says Burke, "We have some narrow streets. Our police department pulled up Google maps and laid out a route ensuring enough space was included for a large bus to make the turns." Additional scenes for that episode were filmed at the village's Shiloh Baptist Church.
That flashback episode of "Pose" was set in Pittsburgh, revealing another benefit to filming in Tuckahoe: It can stand in for almost anywhere in the country. Its walkable village, mix of older, single-family homes and newer apartment complexes, and wooded areas along the Bronx River Pathway offer an "Anywhere, USA" vibe. "City on a Hill " (Showtime), set in 1990s Boston, has also filmed in Tuckahoe. 
Other recent productions include "Lisey's Story," a limited series based on a 2006 Stephen King novel, now streaming on Apple TV+. Producers transformed Tuckahoe's Village Hall into a police department in the fictional town of Cleaves Mills, Maine.
Burke and his colleagues made it seamless.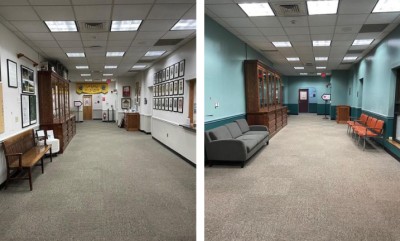 "We closed Village Hall for one day, and temporarily relocated our offices. Set designers moved furniture and painted the interior to suit their needs. After the shoot wrapped, they painted it again, working with our interior designer to select colors of our choosing. They left everything better than they found it, really," Burke notes. 
According to Andino, the experience is overwhelmingly positive for the Village and its residents. 
"It brings revenue to the community, which is great. And it's also a point of hometown pride — it puts us on the map as a great place to live and visit. We love seeing our hometown featured in today's popular shows. There's an energy and excitement in our community when film crews roll into Tuckahoe." 
Residents enjoy seeing their neighbors on screen, too: Tuckahoe's police chief made a cameo appearance as a basketball coach in The Watcher, a forthcoming Netflix series that filmed in Main Street Park and at Village Hall last fall. 
What makes productions return to Tuckahoe again and again? 
"I think productions find us accessible and easy to work with," affirms Burke. "We're small enough to be nimble and we have a variety of locations. We really offer a hometown feeling. We're eager to work with the industry. "