Favorite Escapes
There's nothing quite like spring in Westchester. Experience the best of Westchester, and make it easy, by choosing one our spring itineraries below.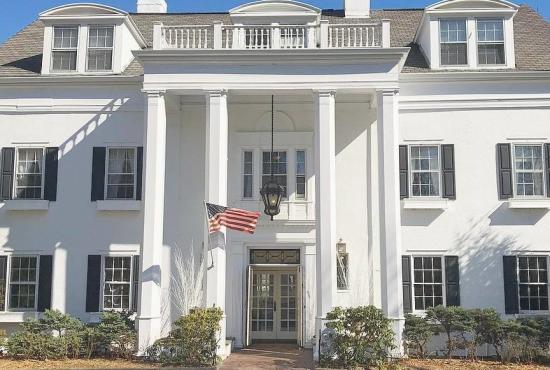 Farm to Table with "The Valley Table"
Discover our many flavors with a visit to the restaurants, farms and breweries that make us a top destination for great food and drink.
Destinations
Birdsall House
Crabtree's Kittle House Inn
Purdy's Farmer & the Fish
Stuart's Farm
The Cookery
Wilkens Fruit and Fir Farm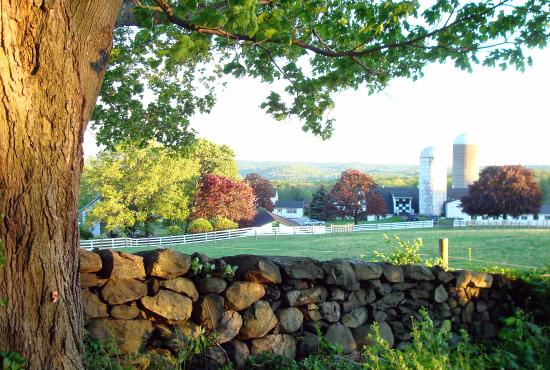 Today the county boasts more than 7,400 acres of vegetable, dairy, poultry, meat and horse farms. There are more than 30 farmers' markets crisscrossing the county to explore.
Destinations
Harvest Moon Farm & Orchard
Hemlock Hill Farm
Hilltop Hanover Farm and Environmental Center
Muscoot Farm
Outhouse Orchards
Seedswell Vegetable Farm
Stone Barns Center for Food and Agriculture
Stuart's Farm
Sundial Farm
The Meadows Farm
Thompson's Cider Mill
White Oak Farm
Wilkens Fruit and Fir Farm
Science Barge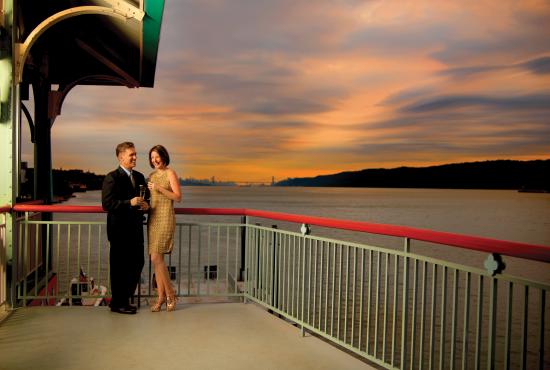 More and more chefs are shopping local farmers' markets. On many menus, you'll find the provenance of almost everything, from the meat and vegetables on your plate to the flowers on the table to the wine or cocktail in your glass.
Destinations
121 Restaurant and Bar
Birdsall House
Blue Hill at Stone Barns
Cafe of Love
Harper's Restaurant and Bar
Harvest on Hudson
Inn at Pound Ridge
Peter Pratt's Inn
Plates Restaurant
Purdy's Farmer & the Fish
Red Hat on the River
Restaurant North
RiverMarket Bar and Kitchen
Tarry Lodge
The Cookery
The Twisted Oak
Thyme
X20: Xaviars on the Hudson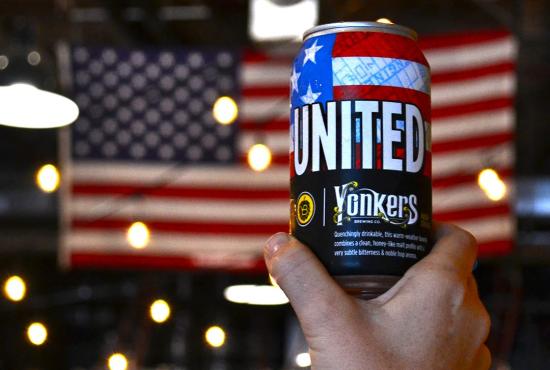 Westchester has an ever-growing population of craft brewers, as well as a growing trend in distilling.
Destinations
Broken Bow Brewery
Captain Lawrence Brewing Company
Peekskill Brewery
Yonkers Brewing Company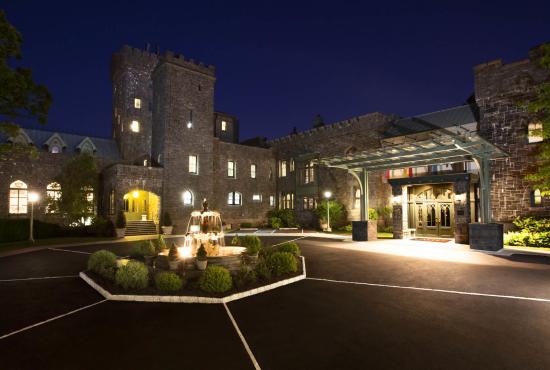 Farm to Table: Where to Stay — & Eat
Here is a sampling where travelers looking for a locavore menu can stay and dine in style.
Destinations
Bedford Post Inn
Castle Hotel & Spa
Crabtree's Kittle House Inn
Doubletree by Hilton
Hilton Westchester
Renaissance Westchester Hotel
Tarrytown House Estate
The Ritz-Carlton, Westchester
Westchester Marriott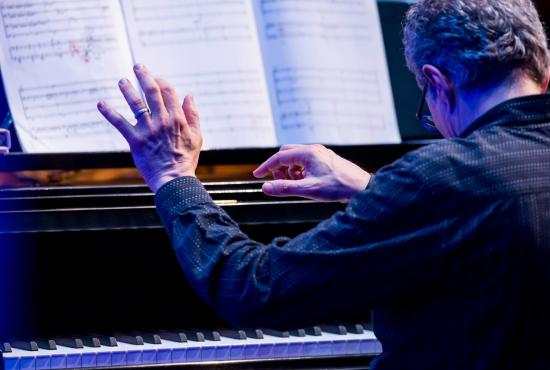 A day (or two) of diverse and intimate musical experiences awaits you in Westchester.
Destinations
Aaron Copland House
Blind Charlie's Café
Division Street Grill
Holiday Inn Express Mt. Kisco
Inn on the Hudson
Jazz Forum Arts
Kirby's Grill and Bar
Muscoot Farm
The Quiet Man Public House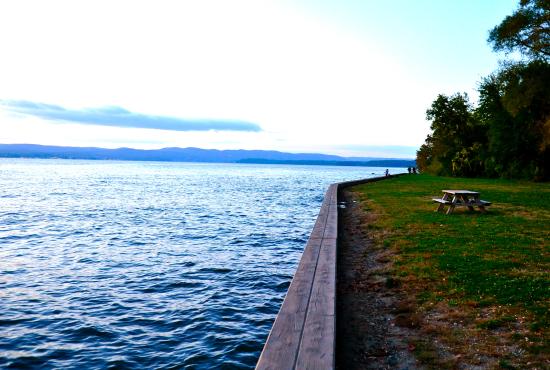 Get your shoes muddy with a weekend of kayaking, fishing, camping and hiking.
Destinations
Anthony's Nose
Croton Point Park
Fishing in Croton Point Park
L.L. Bean Outdoor Discovery School
Peekskill Coffee House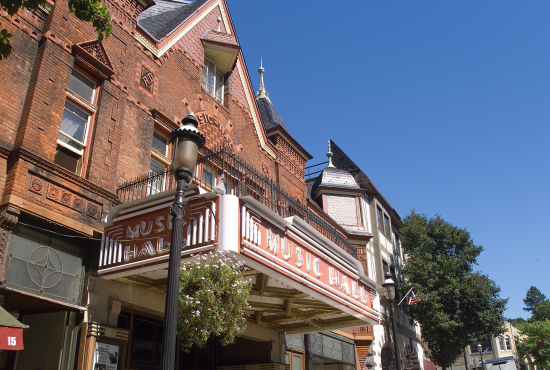 You don't need four wheels to enjoy a Westchester getaway. Discover the best of the Hudson River via mass transit.
Destinations
Bistro 12
Castle Hotel & Spa
Doubletree by Hilton Tarrytown
Metro-North at Grand Central Terminal
Old Croton Aqueduct Trail
Tarrytown Music Hall
Tarrytown Waterfront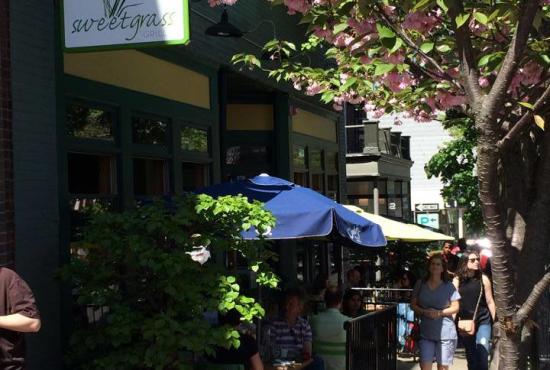 Naturally Beautiful Driving Tour
Get in the car and take in the sites as you cruise the most colorful scenery in Westchester.
Destinations
Blue Dolphin Ristorante
Cross River Reservoir
Graham Hills Park
Holiday Inn Mt. Kisco
Saw Mill River Parkway
Scenic Hudson Park at Irvington
Sweet Grass Grill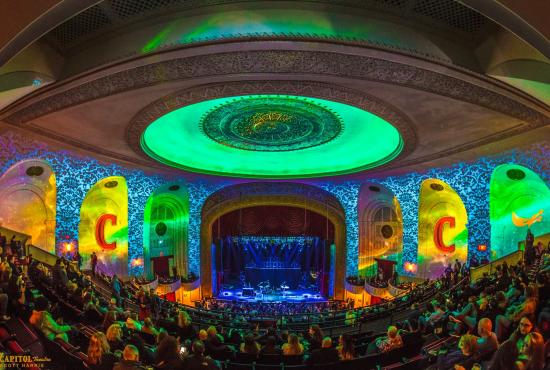 Enjoy top-notch theater, music, comedy, film and dance throughout Westchester's many performing arts venues.
Destinations
Emelin Theater
Empire City Casino at Yonkers Raceway
Paramount Hudson Valley
Purchase College Performing Arts Center
Tarrytown Music Hall
The Capitol Theatre
Westchester Broadway Theatre
Where to Stay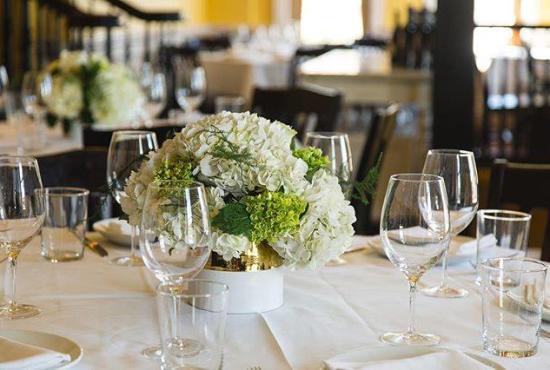 Taste the best of Westchester. Sample delicious local delicacies at each stop on this itinerary, culminating with a sunset picnic.
Destinations
Crabtree's Kittle House
Mt. Kisco Smokehouse
Sleeping accomodations
Tarry Lodge
Ward Pound Ridge Reservation
Hunt for vintage finds while antiquing and discover the charm of Westchester along the way.
Destinations
Antiquing in Chappaqua
Antiquing in Mount Kisco
Crabtree Kittle House Inn
Holiday Inn Mt. Kisco
Le Jardin du Roi
Little Crepe Street
The Rose Room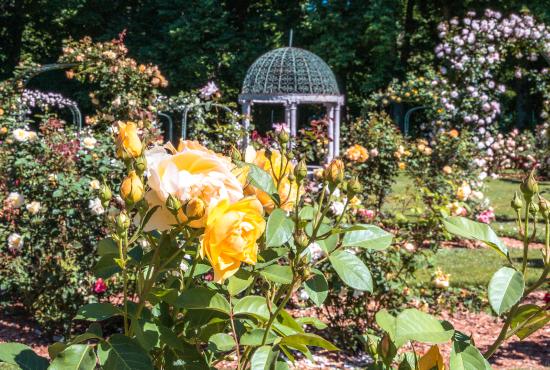 Enjoy stunning vistas on the grounds of some of Westchester's most beautiful sites with these gardens that combine beauty, history and culture.
Destinations
Beaux Arts Gardens at Kykuit
Japanese Garden at Hammond Museum
Lasdon Park and Arboretum
Lyndhurst
Untermyer Park & Gardens
Where to Stay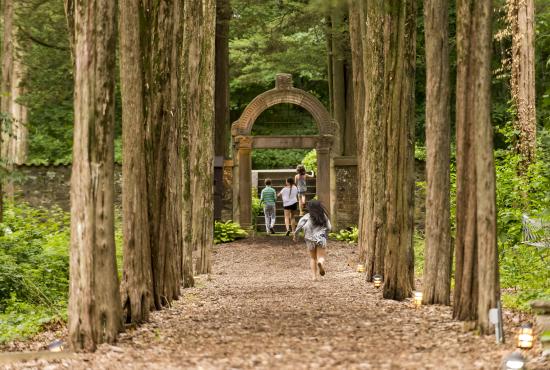 Discover rural splendor and cultural magnificence Westchester has to offer north of the Cross Westchester Expressway.
Destinations
Caramoor Center for Music and the Arts
Crabtree's Kittle House
Downtown Katonah
Katonah Museum of Art
Ward Pound Ridge Reserve
Where to Stay
Wolf Conservation Center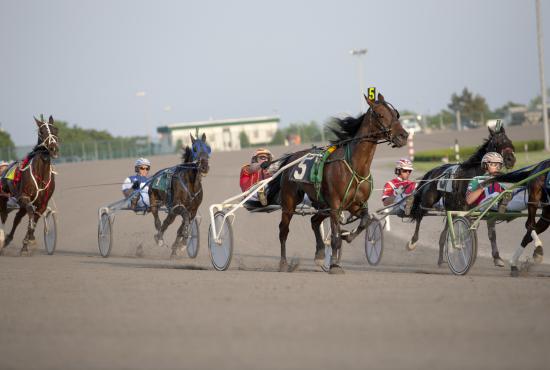 Yonkers for the Young at Heart
Whether you've got kids or you just want to feel like one, bustling Yonkers, NY is for you. Get ready to learn, discover and play.
Destinations
Empire City Casino at Yonkers Raceway
Hudson River Museum
La Bella Havana
Where to Stay
X2O – Xaviars on the Hudson
Science Barge
Yonkers Brewing Company
Itineraries
Whether you're here with a bus tour, attending a family reunion or participating in a corporate retreat, you might want to have a few options available for interesting side trips. Here are a few itinerary ideas and a sampling of places to discover: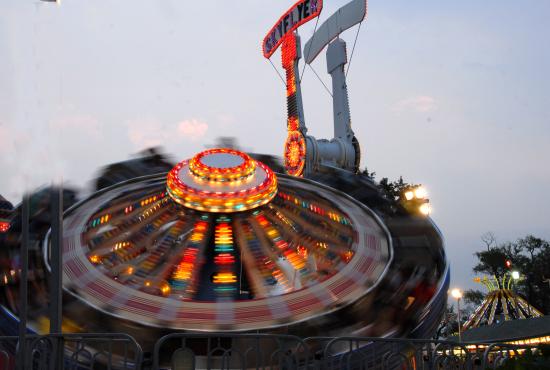 Family Fun
Westchester offers great times for kids of all ages, whether venturing outdoors, relaxing on the beach or seeing a live performance.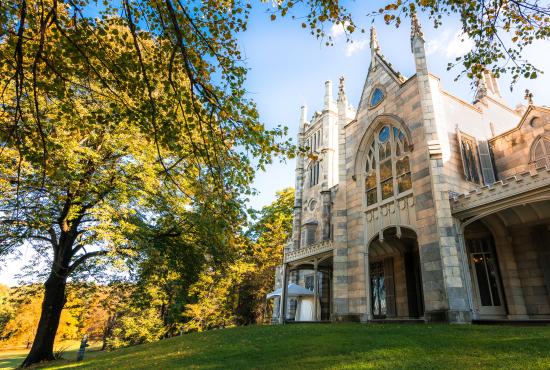 Celebrated Locals
Explore the legacies of famous Westchester residents, from Revolutionary War heroes to giants of industry.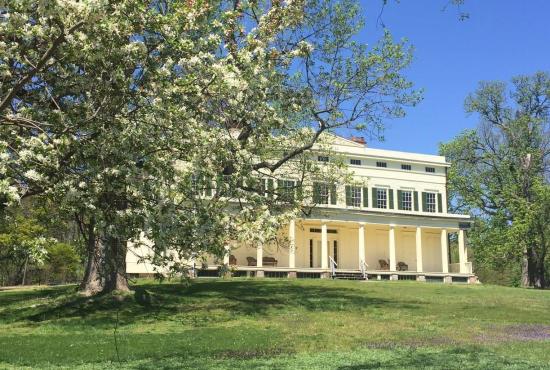 Legends and Folklore
Learn about the cultural heritage of Westchester, experience the Headless Horseman and see Westchester's legendary sites.
Donald M. Kendall Sculpture Garden, Purchase, call (914) 253-2001 for directions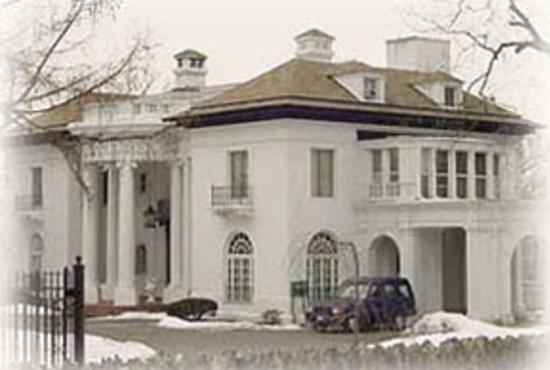 African American Heritage Trail
The African American Heritage Trail is a collection of historic sites that preserve and interpret the contributions that people of African descent have made to the development of this country's unique American identity.
The African American Heritage Trail is an ongoing initiative to identify sites, buildings and locations that reflect both the actions and experiences of African Americans in the evolution of Westchester. As you explore the Trail, it is the desire of the African American Advisory Board and all others who worked towards its creation to engage people of all races and backgrounds to explore, honor and celebrate Westchester's African American community.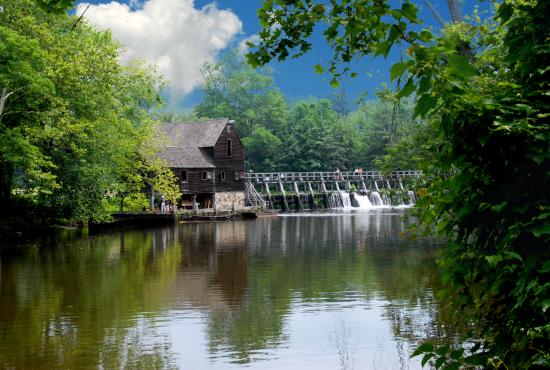 American Revolutionary Trail
"The Redcoats are coming!" A cry heard as patriots fought the British in Westchester. George Washington commanded the war from the Hudson Valley area, living close to the troops that would bring our nation to independence. Sense the life of a patriot as you learn about Westchester's important role in the founding of our country.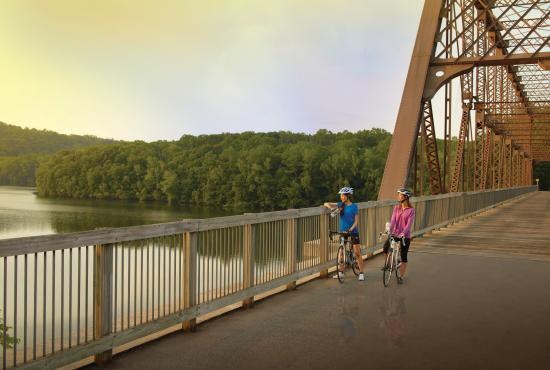 Hike and Bike
Are you and your friends ready for a challenging new hiking trail or a family bicycle ride? The six trails described in Hike, Bike and Expore offer picturesque scenery, parks, picnic spots, restaurants, historic sites and nature preserves along their routes.
Or explore hiking and biking trails using our online Outdoor Hike, Bike and Explore Westchester itinteraries.
You can also review and download individual trailway brochures and maps from the county Parks Department or from Hiking and Biking on this site.
Take advantage of Bicycle Sundays in May, June and September when a portion of the Bronx River Parkway is closed to cars for the exclusive use of bicyclists, joggers, walkers, scooters and strollers.