Seasonal Events in Westchester County
Featured Activities
The Sleepy Hollow Experience
Celebrate the 200th anniversary of Washington Irving's "The Legend of Sleepy Hollow" with an interactive musical version of the classic tale, staged at Sunnyside, the author's Tarrytown estate. Follow characters from scene to scene around the grounds as live music sets the mood. The Sleepy Hollow Experience runs on select dates Oct. 4–Nov. 3. Tickets are limited; get yours now!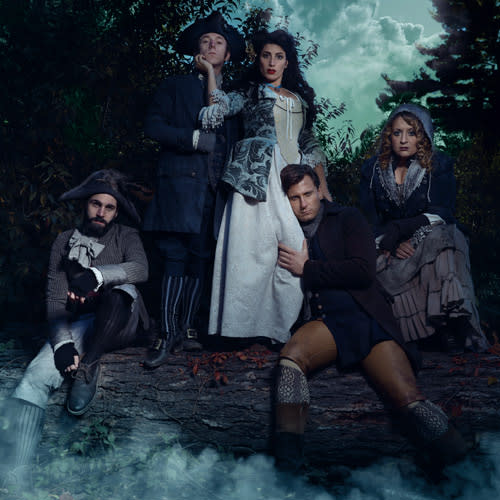 Volunteer at the U.S. Open at Winged Foot!
Go behind the scenes of a major golf championship when the U.S. Open Championship returns to Westchester's Winged Foot Golf Club in Mamaroneck, June 15-21, 2020. There are 4,500 volunteer positions to fill and plenty of perks — secure your spot now.

Image courtesy of USGA Museum.
Hit the Trails
Westchester's expansive green spaces are connected by an impressive network of scenic trailways. Wending through nature preserves, past historic sites and along the Hudson River, the wide variety of trails accommodates everything from leisurely strolls and family bike rides to challenging hikes and mountain biking adventures.
A Howling Good Campout
Sleeping with Wolves has returned to Wolf Conservation Center in South Salem. The family-friendly, all-night adventure includes a pizza party with the center's ambassador wolves, movies, fireside snacks, light breakfast, and more. There are weekend dates April 27 – October 19, and they fill up quickly, so register soon.