Arts and Culture
SHOWTIME!
With New York City a short hop away, Westchester attracts world-class talent who take the stage at venues ranging from classic theaters to historic estates. Here are just a few top picks for your entertainment pleasure!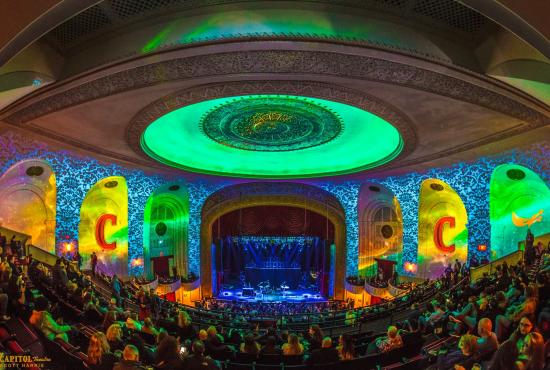 Built for Vaudeville, the Capitol Theatre is now Westchester's premier rock palace with state-of-the-art light, sound and video systems. Don't forget to stop by "Garcia's" — yes, this lobby bar honors late Grateful Dead guitarist Jerry Garcia, who called the Capitol a "pretty groovy" place to play.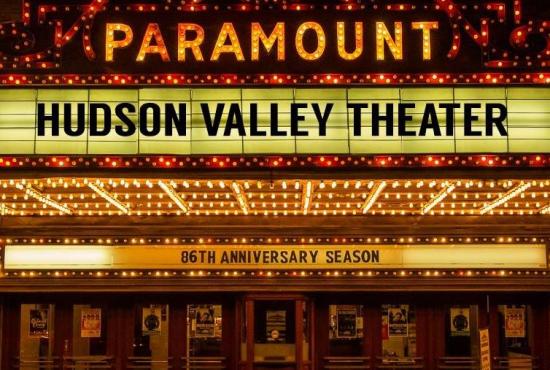 Renovated and revived, this once-grand movie house is a thriving performing arts theater. Listed on the National Register of Historic Places, the Paramount offers a packed schedule, from musical icons like Melissa Etheridge and Robert Cray, to Beatles and Pink Floyd tribute shows, to renowned comics.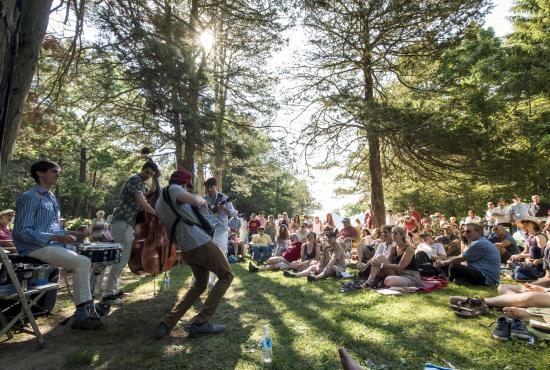 Flamenco guitars in the Spanish Courtyard. Jazz in the Venetian Theater. Musicales in the historic Rosen House. You get the idea — Caramoor is the perfect spot to get away from it all and enjoy world-class music in a one-of-a-kind setting year-round. Bring a hamper of goodies for pre-concert picnic amid the lush gardens.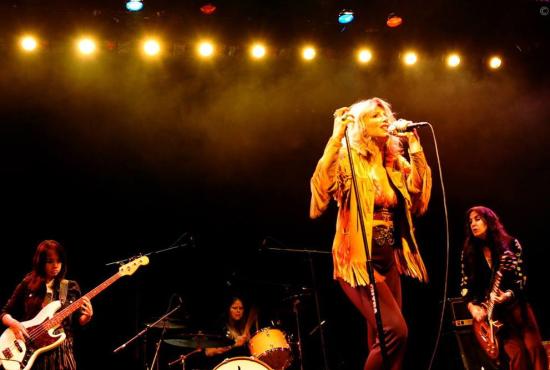 The County's oldest continuously operating performing arts theater, Emelin's mantra is "entertain, educate, invigorate." This is a year of anniversaries: 35 years of bluegrass performances and 10 years for the Emelin Film Club (watch for special pre-release screenings). Plus you'll find an affordable mix of performances in every imaginable genre — classical, big band, rock, comedy, dance and  even magic.

The Art of Art
Across Westchester, discover some of the region's best museums. Lose yourself in the creative genius on display at these sites:
Neuberger Museum of Art (Purchase)
The art of our time — that's the guiding principle of this museum, which Roy R. Neuberger founded with a donation of 108 art works in 1974. The heart of the collection, which now numbers 6,000+ works, is a famed assortment of mid-century American art — names like Jackson Pollock and Mark Rothko — and rare African pieces.
Hudson Valley MOCA (Peekskill)
Dubbed Westchester's "most dynamic contemporary art site" by The New York Times, Hudson Valley MOCA has a fittingly unusual home — a former factory on Peekskill's Main Street. Exhibits highlight work by both established and emerging national, international and regional artists. Hudson Valley MOCA also sponsors the Peekskill Project, an annual, citywide exhibition of site-specific artworks.
Katonah Museum of Art (Katonah)
You never know what stimulating or inspiring exhibition you'll find here. It could be a traveling show of Matisse drawings or a group of monumental steel sculptures. Or you might be surprised by an enigmatic and unexpected wrap covering the museum facade. The Learning Center is an interactive space where children of all ages can drop in to create and absorb art.
ArtsWestchester (White Plains)
The County's official arts council has turned an historic bank building in downtown White Plains into a busy center of creativity. You'll find an ever-changing and varied series of art exhibits, installations. performances and workshops. Plus, the group's website (artswestchester.org) is a one-stop resource for shows, events, discounts, arts organizations and artists across Westchester.