Meetings are Meaningful
Whether you are a corporation seeking a way for its employees to gather in a philanthropic way or a leader of a community organization looking to organize a group to dedicate its time, skills and efforts to a worthy cause, there are opportunities that await you in Westchester County.
When planning your next event, consider adding an altruistic element and a team building component.
The Give Back program is an ideal way to accomplish both. Westchester County Tourism is available to help connect you with various Westchester County-based charities.
The program is designed to provide groups and corporations an inspiring outlet for giving back to those less fortunate and will create a significant impact on the lives of the recipients and create a lasting memory and bonding experience for the participants.
Three of Westchester County's top charitable and environmental organizations are hard at work helping to improve the lives of people every day. These fabulous institutions are available to accommodate your group.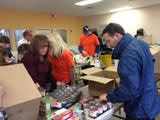 Food Bank of Westchester County
Accommodates groups of 5 – 50
Hunger Relief Effort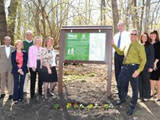 Friends of Westchester County Parks
Accommodates groups of 5+
Environmental Rehabilitation / Conservation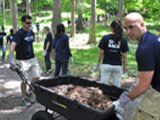 Teatown Lake Reservation
Accommodates groups of 5+
Environmental Rehabilitation / Conservation
The typical activity runs for approximately two to four hours, based on selected activity and has available programs on Monday – Friday.
Please contact the Westchester County Office of Tourism at info@visitwestchesterny.com with specific dates and group sizes.