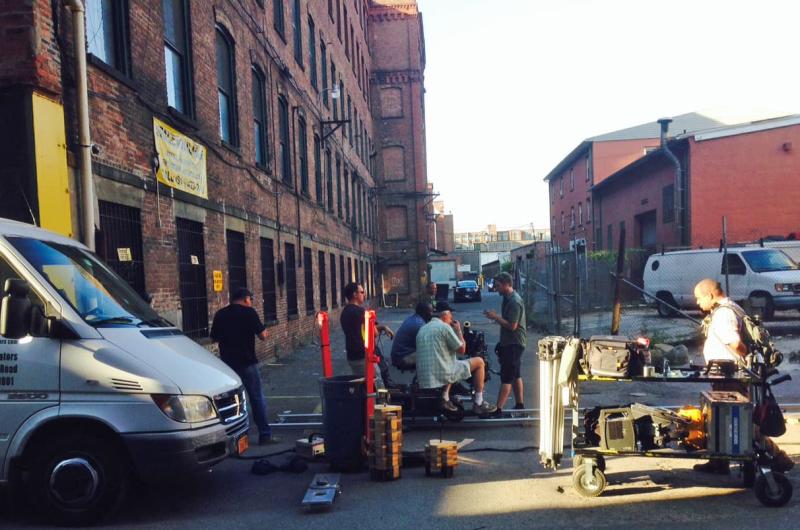 Deep in the heart of Yonkers, in an unassuming urban neighborhood, the industrial complex that was once the world's biggest carpet factory now serves as a one-of-a-kind film industry facility in Westchester County. 
Alexander Smith Carpet Mills includes two properties: The five-story Weaving Building at 500-530 Nepperhan, built in 1881, has 170,000 square feet of film spaces; the Worsted Building, constructed at the turn of the century at 179 Saw Mill River Road, boasts over 210,000 square feet of available space. Amenties include two 10,000 square-foot studio spaces, holding areas for catering and set design shops, loading docks, dressing rooms, storage rooms, executive offices, and an inventory of 50,000 items available for short- or long-term prop rentals.
Located in the NYC film zone and designated as a New York State qualified production facility, this third-generation family-owned business is a location manager's dream. 
"The flexibility we offer is a huge draw for the film industry," explains Harlan Rose, who owns the facility with his brothers, Austin and Jordan Rose and their father, Randolph Rose. "You can film here, of course. You can also design and build sets, store equipment and rent props and costumes. We're a one-stop shop." 
It was Harlan Rose's father who in 2007 purchased the Weaving Building to house his growing antiques business. A happenstance encounter on the street with a location scout, who was awed by the production potential of the property, initiated its transformation from merchandise warehouse to film facility. 
"What sets us apart is the 1800s architecture that we have preserved — gorgeous hardwood flooring, high ceilings, funky staircases and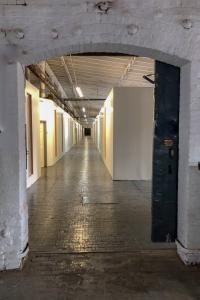 alleyways, original bathrooms with vintage sinks — spaces that take you back in time," notes Rose.
For period productions, that means little work needs to be done in the building, listed on the National Register of Historic Places, to achieve authentic looks. For example, the Apple TV+ historical dramedy "Dickinson" recently used the second floor studio to film Civil War hospital scenes. "They had all they looks they needed for a week of filming," says Rose. 
Location scouts will also find contemporary backdrops to suit a variety of creative directions. For "Daredevil," the Netflix Marvel universe show, producers built a motel room set in the studio, used the Asian antiquities warehouse space to stage fight scenes, and filmed a dynamic chase scene in one of the many stairwells. Crews working on the Netflix dramedy "Private Life" built a suite of medical offices on site. "Gotham" (Fox), "Power Book II" (Starz), and "Manifest" (Netflix, NBC) have filmed in the property's stairwells, back alleys and hallways.
"We'll work with productions to deliver what they need to make scenes work," explains Rose. "We can work on tight deadlines and are willing to experiment."
Drop a television set from three stories up? Commission and destroy period furniture? Build an ATM only to set it on fire and have it explode? No problem – it's all in a day's work for the Rose family. 
The look and feel of the Worsted Building, located around the corner, "offers a totally different vibe," according to Rose. The warehouse space has raw concrete floors and large columns and provides darker looks that work well for shows like 'The Blacklist,' (NBC), which has filmed there several times.
Alexander Smith Carpet Mills is also home to tenants that can provide an array of support services to the film industry. Lofty Vintage offers women's clothing dating back to the 1920s for costume rentals. Aimes Medical Equipment Rentals (affectionately known as "Dr. Props") has served several shows including Law & Order SVU, Nurse Jackie, and New Amsterdam. FEA Home, the original Rose family antiques business, offers Asian antiques and furniture for rent or purchase — a set of FEA tables were used for a game of mahjong on an episode of "The Marvelous Mrs. Maisel" (Amazon). 
"We really offer a unique package in the heart of an arts district that works hand-in-hand with the film industry," says Rose. "We're convenient to NYC, offer competitive pricing, have great spaces to film, and the added bonus of support services on site. We have everything the industry needs." 
With the recent opening of Lionsgate Studios Yonkers, the Rose family is thrilled about the momentum for film in Westchester.
"There's so much energy here. Westchester has become a major player in the film industry. And we're excited to be a part of it all."