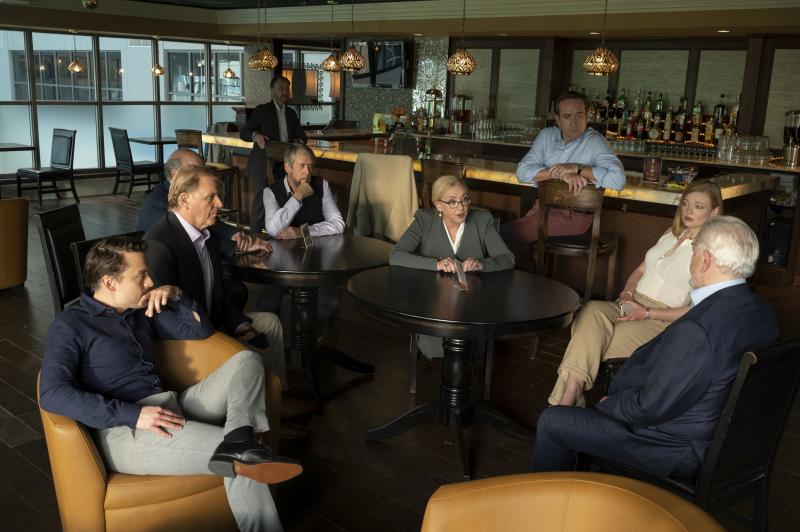 Making its debut on HBO in 2018, the smash hit "Succession" features the maneuverings of the Roy family — patriarch Logan Roy and his four grown children, Connor, Kendall, Roman and Shiv — as they battle for power at the family-controlled media and entertainment conglomerate, Waystar Royco.
Recently renewed for a fourth season, the award-winning series is set primarily in New York City, with the heart of the show taking place in Logan's Fifth Avenue home and Waystar's headquarters in Midtown Manhattan. While the family's exploits have taken them to far-flung locations around the world, the production often films these scenes much closer to home.
For example, when seeking locations for season three that would stand in for airports in Virginia, Croatia, and Bosnia and Herzegovina, executive producer Scott Ferguson turned to film-friendly Westchester County. 
"Shooting in Westchester is great because it has a huge variety, a great diversity and great range of locations," notes Ferguson. "A lot of times you want to tell a story set in New York and somewhere else. Westchester is one of the first places I look for a convincing 'somewhere else.'"
Westchester County Airport served as "somewhere else" several times over the course of season three. In the season opener, the airport's Wing Lady Bar stands in for a lounge at a small airport in Croatia, where Roy family members await the arrival of a private jet to ferry them home. In later episodes, Westchester's runways also appear in scenes set on tarmacs in Sarajevo; Teterboro, New Jersey; and Richmond, Virginia. 
Additional Westchester locations popped up in season three. Westchester County's Michaelian Office Building in White Plains served as the setting for Kendall's interview at the U.S. attorney's office at the Department of Justice. DD's Diner in Ossining stood in for the Waffle Hut, a diner where Shiv's husband Tom went for a late-night conversations with Greg, the grandson of Logan Roy's brother. 
According to Ferguson, Westchester County Tourism & Film was especially helpful in navigating the permit process and identifying locations ideally suited for filming.
"We like feeling welcome and we go back to places where we feel welcomed. We keep coming back to Westchester, so it must be working," he explains. "Westchester is a very convenient and film-friendly location for us. We have all the resources of our New York home base, plus terrific locations within a close drive. Westchester has the full spectrum — gorgeous stately homes, lots of great nature, and great amenities. Shooting in Westchester allows us to have a productive day and get people home at a reasonable hour. When you come to Westchester, you feel like you've gone somewhere — but it's not that far." 
The first three seasons of "Succession" are available to stream on HBO Max. The show is created by Jesse Armstrong.  Armstrong serves as showrunner.
Season three was executive produced by Armstrong, Adam McKay, Frank Rich, Kevin Messick, Jane Tranter, Mark Mylod, Tony Roche, Scott Ferguson, Jon Brown, Lucy Prebble, Will Tracy and Will Ferrell.