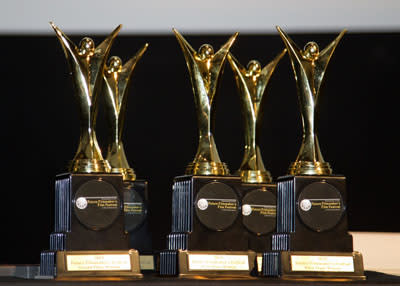 Here's a chance to view work by up and coming talent when the Picture House showcases productions by teens from Westchester County.
One minute they're feeling euphoric and joyful, the next, sad and tearful. Such is the emotional state of teenagers, for whom emotional highs and lows are routine. But here's some interesting news: Talented teens from high schools across Westchester County have channeled those very emotions and feelings—from romantic and rebellious to jubilance – and produced 27 poignant short films that will be included in the Westchester County Future Filmmaker's Festival, presented by The Matthew S. Hisiger Film Foundation, The Picture House Regional Film Center, and Westchester County. Westchester audiences will have a chance to view this remarkable work this Sunday, April 26, from 2:30 – 5:30 p.m. at The Picture House in Pelham.
"We are so proud of our filmmakers, who are taking risks with their creativity, exposing their emotions, and using technology in their work," said Dale Hisiger, executive director of the Matthew S. Hisiger Film Foundation and former Board Member of The Picture House. "It is a privilege to provide the venue for them to share their work with the community."
Westchester County is a proud partner of the Future Filmmaker's Festival, along with The Picture House and the Matthew S. Hisinger Film Foundation. Supporting the festival is part of Westchester County Tourism & Film's efforts to promote local filmmakers and Westchester's film friendly communities and array of backdrops. Hisinger added that Westchester's support of this festival—and other educational programs like it—make Westchester a great place to foster creativity.
The Future Filmmaker's Festival spotlights short films featuring a range of genres including narrative, documentary, comedy, drama, and musicals. The festival culminates with an awards ceremony when the "Chester"—Westchester's Oscar—will be awarded to the top three film submissions. The event is also family-friendly: Films do not exceed 10 minutes and are rated PG.
Tickets are available at www.thepicturehouse.org and at The Picture House box office on the day of the event. Ticket prices are $7.00 for adults, $3.00 for students, and children under age five are admitted free of charge. There will be free street parking and additional space is available at the Pelham Metro-North train station, which is within walking distance of The Picture House.
For more information about the festival or to buy tickets, visit The Picture House.