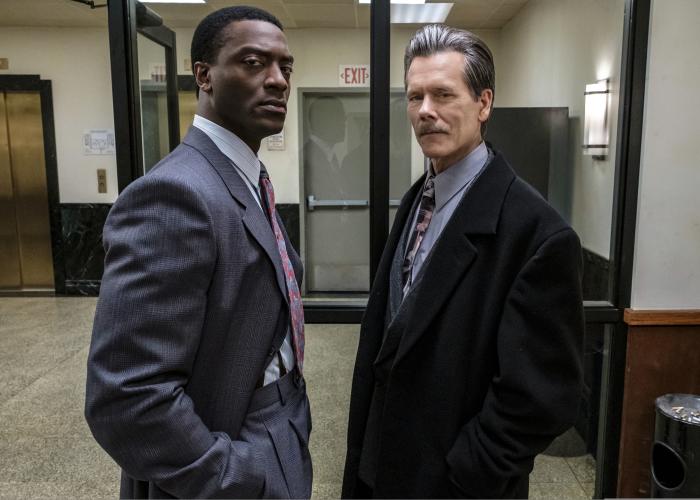 In "City on a Hill," an assistant district attorney forms an unlikely bond with a corrupt FBI veteran. The popular TV show takes place in Boston, but where was it actually filmed? Turns out that Westchester County was the perfect choice for this season, set to premiere on Showtime at the end of July, and the last two seasons as well. Even though they filmed the pilot in and around Beantown, nearly every episode since then has been filmed, at least in part, in Westchester County. 
"The production team sought authentic looks to represent the city of Boston," explains Jorge Zamacona, executive producer, who said crews filmed extensively in New Rochelle and White Plains for neighborhood scenes set in the Boston locales of Charlestown (season one), Roxbury (season two), and Beacon Hill in the upcoming third season.
The show, set in 1990s Boston, stars Aldis Hodge as an assistant district attorney who forms an unlikely bond with a corrupt FBI veteran, portrayed by Kevin Bacon. The pair join forces to take down a family of armored car robbers in a case that changes the city's criminal justice system. 
"Westchester works for us for so many reasons," says Zamacona. "It's economical, it's easy, we feel welcome, there's ample parking, and we find the looks we need. The eastern seaboard was all developed around the same time, so the architecture and waterfronts in Westchester towns and villages make great stand-ins for Boston neighborhoods."
With appropriate time-period touch ups, Westchester's cities and towns are credible backdrops that fulfill the creative needs of the show, explains Justin Kron, location manager.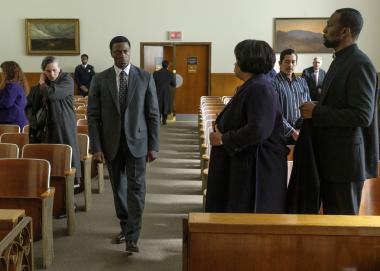 "We might change the signs on streets or enhance building facades, but it's not a huge burden to pull it off. There are areas that are less corporate and older, some great commercial areas, beautiful parks and industrial areas that are like a blank slate. Westchester is a great canvas and starting point for our art department," adds Kron.
In filming season one, crews temporarily replaced several flags on the County's Michaelian Office Building to stand in for one of Boston's municipal locations. Dudley's Parkview Restaurant in New Rochelle (now closed) was used for a gritty scene involving shady criminals. The Central Motel Courtyard in White Plains played as an old motel in middle of Massachusetts.
Long a favorite of film and television producers who find what they need in creative looks, Westchester also provides logistical ease and economic benefits. Says Zamacona, "You get a lot of bang for the buck in Westchester." 
For example, scenes set in a hospital, jail, a dorm, and various homes and apartments for characters in the show were all filmed at the former College of New Rochelle, where cast and crew had meals served in campus dining halls. When filming required a scene in Westchester County's nearby Glen Island Park on the city's waterfront, the company move was quick and easy.
"Some days, the production moved four times within the City of White Plains," says Zamacona. "Those kinds of moves would take two hours out of our day in New York City. Many times, we were just using pushcarts to move our equipment around."
That Westchester's locations are film-friendly is a huge plus, adds Kron. "After the first season, we were familiar with all of the film contacts and worked with them to find solutions that worked for everyone — like storing all of our equipment trucks at Bloomingdale's in White Plains. Filming for TV often means a short time to scout, plan, permit and film. We appreciate that Westchester makes the process easier." 
Working with the Doles Community Center in Mount Vernon provided an especially rewarding experience for Kron this season.
"Filming took place inside the Center, where a program for local seniors was scheduled," he explains. "Staff and attendees worked around the production so filming would not be interrupted. The Center used the location fee paid by the show to take their seniors to the movies, and sent  us photos from the outing. It was great to see the positive impact of filming."  
In addition to economic benefits and convenience, Westchester offers intangibles not found in nearby locations, Kron continues. "A big draw is the breathing room. In New York City everything is dense and congested. Filming at a park in Westchester along the water on a beautiful spring day brightens the mood. People look forward to the work. It's a collective relief to go up to Westchester."