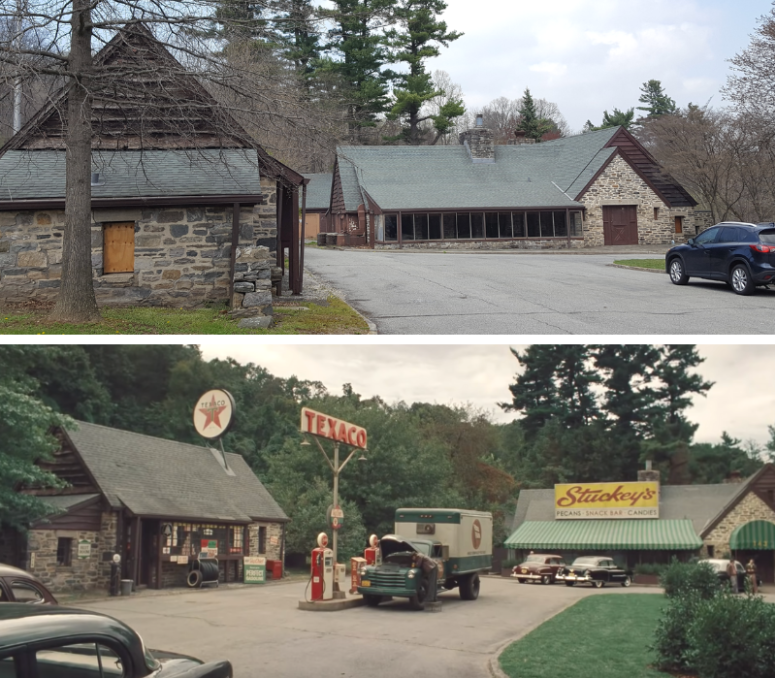 Filmmakers transformed the Saw Mill rest stop located in Westchester's V.E. Macy Park for Netflix's "The Irishman."
With over 18,000 acres of parkland, Westchester County offers filmmakers a wealth of opportunity to capture diverse imagery. There are cascading waterfalls and majestic rock formations, old stone walls and vernal ponds, towering evergreens, sandy beaches and rugged shorelines – all of which provide great backdrops for film and television productions. You also can find working farms, golf courses, an art deco amusement park, meadows, trails, and nature centers.
Beyond the aesthetics, there also are practical benefits to filming in Westchester County Parks. Ample parking accommodates equipment, trucks, catering set ups, and cast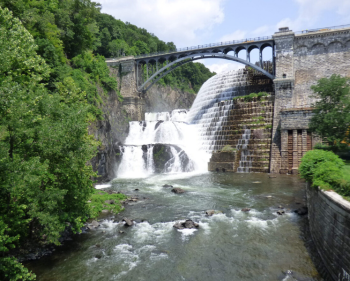 and crew cars. What's more, many Westchester County Parks are within the New York film zone.
Location managers will find that taking advantage of Westchester landscapes is easy.
"Experienced staffers on the ground know their parks' terrain intimately, and are a great resource for scouts to find just the right spot – visually and logistically," according to Westchester County Parks First Deputy Commissioner Peter Tartaglia.
"We love working with the film industry, because they shine a light on the natural beauty in our back yard. At the same time, they work closely with us to preserve our native habitats and environment, and often contribute to park improvements."
For a recent New York Lottery commercial, the crew constructed a new trailhead marker and wood fencing in Ward Pound Ridge Reservation. Both remain as permanent improvements. HBO contributed new plantings after filming "The Leftovers" in Saxon Woods Park.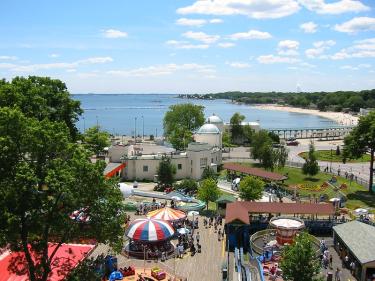 The County's parks have long list of screen credits. Playland Park was famously featured in the 1988 blockbuster, "Big," when Tom Hanks' character visits the magical Zoltar machine on the boardwalk. More than a dozen projects released in the last year included scenes shot in Westchester County Parks – including "Mr. Robot" (USA Network) at Kensico Dam Plaza in Valhalla, Sarah Jessica Parker's "Divorce" (HBO) in Saxon Woods Park in Mamaroneck, "Ray Donovan" (Showtime) at Croton Point Park in Croton-on-Hudson, and "The Irishman" (Netflix) in V. E. Macy Park in Irvington.
"There's a mutual appreciation between the film industry and Westchester parks," notes Tartaglia. "Location managers love the incredible diversity and natural beauty, and the professionalism of our staff.  Of course, we're happy to see our local landscapes on screen, and to use production revenues to improve our parks for Westchester residents."
Interested in scouting or filming in a Westchester County Park? Give us a call at 914-995-8500.