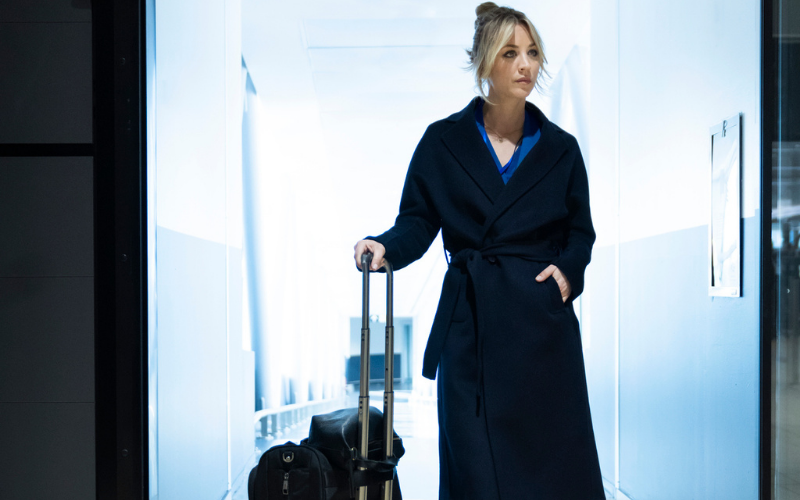 When Emmy Award nominations were handed out Tuesday, Westchester County took a bow. Fourteen award nominations went to productions that filmed in the County during the past year.
"These nominations spotlight our film-friendly communities and diverse locations," said County Executive George Latimer. "With our beautiful and spacious parks, historic Main Streets, rural landscapes and bustling urban areas we provide interesting backdrops for feature films, episodic shows, and commercials. Congratulations to all of the creative talent behind this year's nominees; we'll be rooting for you in September."
Among the shows honored with nominations is the HBO Max comedy, "The Flight Attendant," which features actress Kaley Cuoco as the airline employee whose life unravels after she wakes up in a hotel room next to a dead man with no memory of what happened the night before. The show received a nomination for "Outstanding Comedy Series," with acting nods going to Cuoco and Rosie Perez. The show also received production design, casting, and directing nominations. Several scenes were filmed in Westchester, including at the Motel 6 in Elmsford, The Galleria in White Plains, and a private residence on Buckout Road in West Harrison.
This year's nominees also include the Netflix drama, "Halston," starring Ewan McGregor in the story of the rise and fall of America's first celebrity fashion designer. The show's producers selected the W.B. Thompson Mansion (Alder Manor) in Yonkers as the backdrop for an episode set in Versailles, France. Additional scenes were filmed in White Plains.
"We're thrilled about the nominations and seeing a real uptick in film activity in 2021," noted Natasha Caputo, Westchester County Tourism & Film Director. "Westchester County is attractive to the industry because of our diversity of locations inside the New York film zone. We can also stand in for almost anywhere in the world and any point in time – as seen in one of this year's nominees, 'Halston.'"
Latimer added: "It's a point of hometown pride to see our locations featured in award-winning productions. Film and television production is important to our regional economy. The nominations represent just a fraction of the success we have had with the film and television industry, which in 2019 generated $45 million in economic impact in Westchester."
The 73rd annual Emmy Awards, hosted by Cedric the Entertainer, will take place September 19 on CBS and Paramount Plus at 5 p.m. PT/8 p.m. ET.
Emmy Award Nominees
Outstanding comedy series
Flight Attendant
Lead actress, comedy series 
Kaley Cuoco
Lead actor, limited series, movie or anthology
Ewan McGregor
Outstanding supporting actress in a comedy series 
Rosie Perez
Outstanding production design for a narrative contemporary program
The Flight Attendant
Outstanding production design for a narrative period or fantasy program
Halston
Outstanding casting for a comedy series
The Flight Attendant
Outstanding period costumes
Halston "Versailles" 
Outstanding direction for a comedy series
Flight Attendant "In Case of Emergency"
Outstanding single-camera picture editing for comedy series
Flight Attendant "In Case of Emergency"
Outstanding period and/or character makeup
Halston "Versailles"
Outstanding music supervision
Halston "The Party's Over"
Outstanding original main title theme music
Flight Attendant
Outstanding writing for a comedy series
Flight Attendant, "In case of emergency"