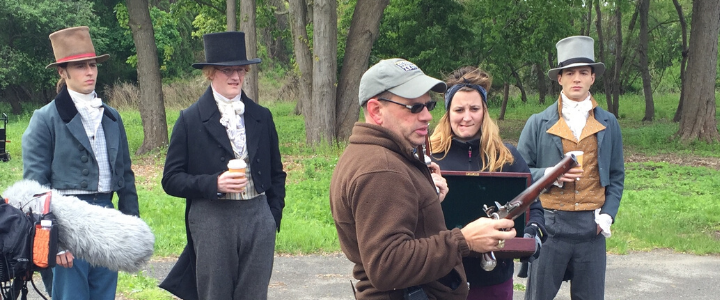 Production activity is heating up in film-friendly Westchester County. With convenient proximity to New York City, diverse and interesting landscapes and locations, and a responsive film office, the County has become a hot destination for recent productions.
Inquiries about Westchester locations are up 28 percent, year to date, over last year, and production days are up 40 percent. In addition, revenue from film permitting at county-owned properties is up more than 70 percent. That's a healthy revenue stream for Westchester County and for local communities which also benefit from film and television production, an industry that generates $30 million in economic impact in the county.
"We are experiencing a film boom in Westchester County," notes Westchester County Executive George Latimer. "Our film-friendly locations are diverse and interesting, and are featured in more film, commercial, and television production than ever before. Film is an important economic driver for Westchester County. We are committed to growing the industry here."
Westchester 'Sizzles' with Opportunity
Westchester County Tourism & Film recently released a "sizzle reel," highlighting some of the County's diverse locations and recent productions.  
"From verdant parks and a variety of shorelines to historic Main Streets, rural countryside and city skylines, Westchester has it all," says Natasha Caputo, director, Westchester County Tourism & Film (WCTF). "Our new sizzle reel highlights our diverse locations and the services we provide to make it easy to film here."
WCTF has earned a reputation as a responsive and cooperative advocate for filmmakers,  assisting through all aspects of production, from location scouting to permit navigation and production support. The office's upgraded online tools also aid in the production process: 
"Westchester offers film-friendly locations all within a short distance of New York City and is accessible for productions of all sizes," says Caputo. "We're here to help solve problems and provide assistance in any way we can, to make sure the production experience is an excellent one."