Time to Celebrate
Mark your calendars for September 21-26, 2021 for Westchester Magazine's 10th Annual Wine & Food Festival! The festival highlights the culinary spirit of Westchester County with 100+ top local restaurants and a selection of world-class wines.

The event brings together the finest food, exceptional wines, beers, spirits, burgers, food trucks and award-winning chefs for one special week. From the always sold-out Burger & Beer Blast to the iconic Grand Tasting Village, along with a new lineup of exciting events, it is an extravaganza of food and drink that is sure to please every palate.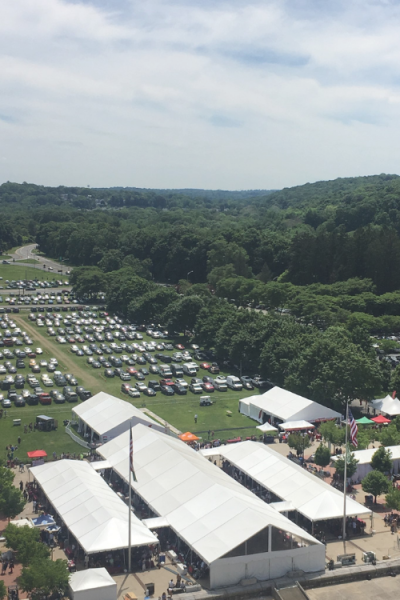 There are many events to choose from:
Party on the Pier
Wed. September 22 from 6:00pm-10:00pm
Playland Pier, Rye
Take the Metro-North New Haven Line to Rye Station.  Connect with the No. 75 Bee-Line bus to the park.
Burger & Beer Blast
Thu. Sep 23, 2021 6:00pm - 10:00pm
Kensico Dam Plaza, Valhalla
Grand Tasting Village
Sat. Sep 25, 2021 12:00pm - 4:00pm
Kensico Dam Plaza, Valhalla
The park is a short walk from Valhalla Station on Metro-North's Harlem Line.  
.