Time to Celebrate
Mark your calendars for September 21-26, 2021 for Westchester Magazine's 10th Annual Wine & Food Festival! The festival highlights the culinary spirit of Westchester County with 100+ top local restaurants and a selection of world-class wines.

The event brings together the finest food, exceptional wines, beers, spirits, burgers, food trucks and award-winning chefs for one special week. From the always sold-out Burger & Beer Blast to the iconic Grand Tasting Village, along with a new lineup of exciting events, it is an extravaganza of food and drink that is sure to please every palate.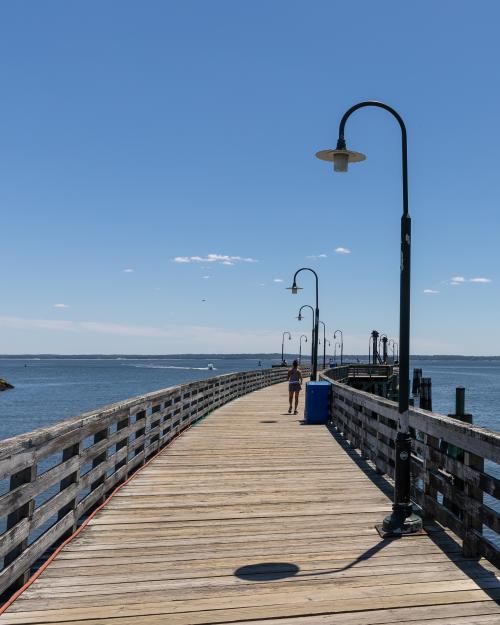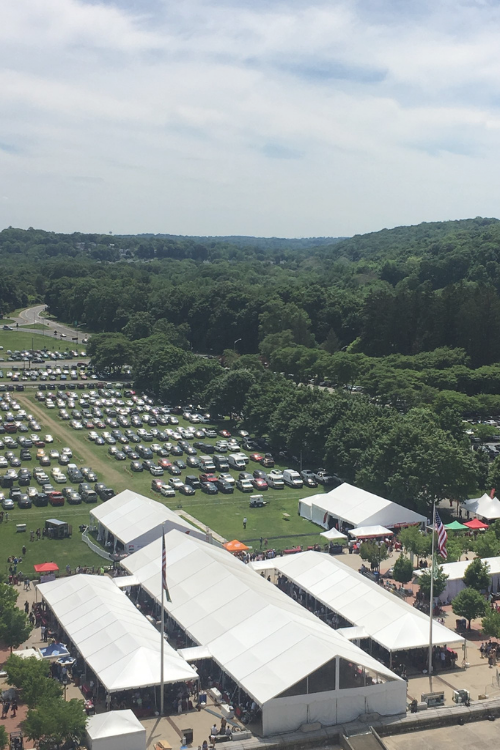 There are many events to choose from including:
Party on the Pier
Wed. September 22 from 6:00pm-10:00pm
Playland Pier, Rye
Take the Metro-North New Haven Line to Rye Station.  Connect with the No. 75 Bee-Line bus to the park.

Westchester Magazine's Wine & Food Festival newest event moves to the beach! Guests will enjoy a fun-filled evening on the Playland boardwalk overlooking the beautiful Long Island Sound while enjoying samples of summer favorites from local restaurants and food trucks plus beer, wine, cocktails and music. The highlight of the night will be our 3rd Annual Bartender Shake-Off, featuring Westchester's top bartenders competing for Best Bartender honors. Click Here For Participating Restaurants

Individual Ticket Price: $50
Party Pack of 10 Tickets: $450

Burger & Beer Blast
Thu. Sep 23, 2021 6:00pm - 10:00pm
Kensico Dam Plaza, Valhalla

The annual Burger & Beer Blast just keeps getting bigger, better and more delectable than ever. Westchester's ultimate party, the Burger & Beer Blast pits 30 local restaurants in a competition to serve up the signature burger that will reign supreme. Guests get to sample, vote and proclaim the winner. With craft beer, food trucks, wine and spirits plus music, the Burger & Beer Blast is this summer's hottest ticket.
Location: Kensico Dam Plaza

Individual Tickets: $75
Party Pack of 10 Tickets: $700

Grand Tasting Village
Sat. Sep 25, 2021 12:00pm - 4:00pm
Kensico Dam Plaza, Valhalla
The park is a short walk from Valhalla Station on Metro-North's Harlem Line.
The signature event of the Wine & Food Festival, the Grand Tasting Village features live Chef demos, tastings from 40+ local restaurants and more than 200 wines and spirits. Chef demonstrations and a variety of food trucks create a gastronomic delight for food and wine lovers.  For those looking for something a little more personal, there is the Party Line Connoisseurs Tent.  This private area features an exclusive lounge with the event's highest quality wines along with dishes from the area's top restaurants. Wine expert, author and educator Kevin Zraly will be leading Wine Seminars throughout the day focusing on the vintages being served in the Connoisseurs Tent. 
Location: Kensico Dam Plaza
Time: 12pm-4pm
Tickets: $85
Party Pack of 10 Tickets: $800
Party Line Connoisseur Ticket: $125 - includes admission to the Grand Tasting Village, the exclusive Connoisseur Tent featuring rare, high-end wine and food, and reserved seating at the chef demos (*Limited tickets available*) 

Plan your trip with MTA