Featured Events
Westchester has something for just about everyone. When planning your trip to the Hudson Valley, Westchester County's Favorite Escapes is the ideal starting point to planning your itinerary.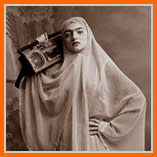 Katonah Museum of Art, 134 Jay Street (Route 22), Katonah, NY 10536
(914) 232-9555
Through June 7: Long, Winding Journeys, Contemporary Art and the Islamic Tradition
The exhibition presents a focused look at a group of artists of Middle Eastern and South Asian descent whose work engages the diverse forms of Islamic visual tradition to explore religion, culture, and socio-political issues today. The works in the exhibition draw from centuries-old forms—such as calligraphy, miniature painting, geometric patterning, textiles, and architecture—that have come to define historical Islamic art.
Go to the Programs and Events calendar for other upcoming events.
---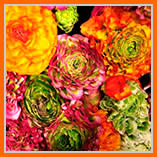 Art Gallery at Rockefeller State Park Preserve, 134 Jay Street (Route 22), Katonah, NY 10536
(518) 474-0456 
March 11 - April 29, Spirit of Spring
The Art Gallery at the Rockefeller Preserve welcomes the beginning of a new season with its exhibit "The Spirit of Spring" The Art Gallery is open seven days a week from 9 a.m. until 4:30 p.m. An Artists' Reception will be held on March 18 from 1 to 3 p.m.. The exhibit and the reception are both free and open to the public.
The exhibit features a range of fine oil paintings, multi-media prints, pastels, and giclees, which together create a profusion of artistic floral renderings of scenes found both in the wild and in gardens. Come enjoy this beautiful spring show and take a walk at one of the most loved parks in Westchester County. The exhibit features a group of fine artists including: Peggie Blizard, Joseph Genova, Giannie Biaggi, Corrine Lapin-Cohen, Janet Lippman, and Dianne Sposito. "Spirit of Spring" is curated by Audrey Leeds.
---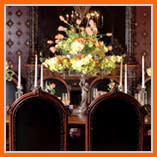 Spring Blossoms Flower Show, Lyndhurst
April 6- 8, Spring Blossoms Flower Show
The Spring Blossoms flower show is a rare opportunity for visitors to experience Lyndhurst filled with sumptuous flower arrangements and to walk through the house at their own pace without a guided tour. The Flower Show has quickly become a spring tradition at Lyndhurst, because it recreates the opulent days of the Gilded Age, when the mansion was decorated with flowers from the estate gardens and greenhouse. Tickets are available for the Preview Party, April 6; the Flower Shoe self-guided tours, April 7 - 8; and high tea in the Guest Cottage.  Get further details and purchase tickets.
---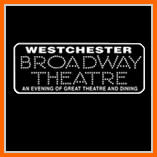 Westchester Broadway Theatre, One Broadway Plaza, Elmsford
Box Office: (914) 592-2222
Jan. 11 - April 1, 2018, A Chorus Line
One of the longest-running Broadway musicals ever, A Chorus Line is the recipient of the Pulitzer Prize and nine Tony Awards including Best Musical. This beloved and iconic musical by James Kirkwood and Nicholas Dante with a brilliant and show-stopping score by Marvin Hamlisch and Lyrics by Edward Kleban, is a celebration of those unsung heroes of the Musical Theatre, the chorus dancers, valiant, over-dedicated, underpaid and highly trained troopers who back up the star and often make them look more talented. The characters portrayed in A Chorus Line are based on the real-life experiences of Broadway dancers.
Visit Westchester Broadway Theatre for a complete schedule of upcoming shows and one-night specials. Purchase tickets online.
---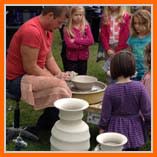 Lyndhurst Mansion, 635 South Broadway, Tarrytown
(888) 718-4253 (Lyndhurst is currently closed for the season)
May 3, 4, 5, 2018, Spring Crafts
Spring Crafts at Lyndhurst, a celebration of all things handmade, returns to Tarrytown just in time to shop for Mother's Day gifts. Featuring 300 modern American artists, designers and craftspeople, it the county's beloved arts event and favorite shopping experience at one of its most popular landmarks. It is a perfect day for the entire family. Get more information.
---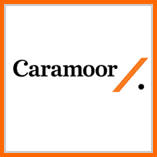 Caramoor Center for Music and the Arts, Katonah
(914) 232-1252
Go to the Caramoor calendar for upcoming events.
---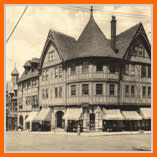 The Historical Society, Inc., Tarrytown and Sleepy Hollow
(914) 631-1000
Walking tours are closed for the season.  See you next year.
---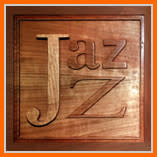 Jazz Forum Club, 1 Dixon Lane, Tarrytown
(914) 631-1000
The Jazz Forum operates as a jazz club for weekend programming from March through its New Year's Eve celebration each year. During the summer months of June through August, the Jazz Forum operates concurrently with the Jazz Forum Arts free outdoor Summer Music Series.
Check the calendar for scheduled events and to purchase tickets online.
---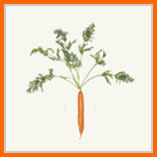 Stone Barns Center for Food and Agriculture, 630 Bedford Rd., Pocantico Hills
(914) 366-6200
Winter Insider's Tour
Stone Barns' extensive winter tour is a behind-the-scenes view of Stone Barns with one of the farm or program staff. They will share with you their favorite places on the property while discussing the ways in which they farm and their diverse work to build a healthy and sustainable food system–even during the winter. Get tickets online.
---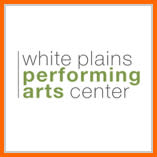 White Plains Performing Arts Center, 11 City Place, White Plains
(914) 328-1600
So much is going on at the WPPAC
Check out all that is going on at the WPPAC this fall through the winter season. Don't miss critically acclaimed Off Broadway shows and musicals.  Visit WPPAC for the line-up and ticket sales.
---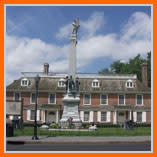 Philipse Manor Hall State Historic Site, 29 Warburton Ave., Yonkers
(914) 965-4027
Visit Philipse Manor for more upcoming events.
---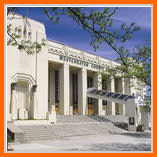 Westchester County Center, White Plains
(914) 995-4050
This is a busy month at the County Center.  Visit the Westchester County Center for update details.
---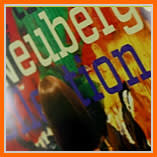 Neuberger Museum of Art, 735 Anderson Hill Rd., Purchase
(914) 251-6100
View the event calendar for lectures and special exhibits.
---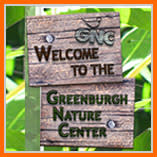 Greenburgh Nature Center, Scarsdale
(914) 723-3470
The Greenburgh Nature Center has a line-up of fun, educational activities for the nature lovers. Check the calendar for all that's going on.
---
Muscoot Farm, Route 100, Somers
(914) 864-7282

Discover Muscoot Farm Family Programs
There is something for everyone on Muscoot's 777 acres.
---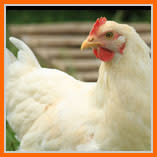 Hilltop Hanover Farm and Environmental Center, Hanover Street, Yorktown Heights
(914) 962-2368
This is a working crop farm and environmental education facility featuring demonstration models for backyard farming, animal management, rainwater harvesting, organic composting, and green-roof technology. Visitors are encouraged to come and hike the farm's 3.5 miles of woodland trails, enjoy a picnic overlooking the property and visit the chickens and goats.
View the events calendar for a complete listing of events. Some events require advance ticketing.
---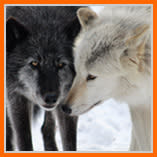 Wolf Conservation Center, South Salem
(914) 763-2373
Sprin and Summer Programs 
Check out the Wolf Conservation Center program calendar and special events.
Westchester's many parks and nature centers have family-fun events throughout the season. Call (914) 864-PARK or visit www.westchestergov.com/parks.