New York's Woman-Owned Certified Production Facility Builds a Blockbuster Resume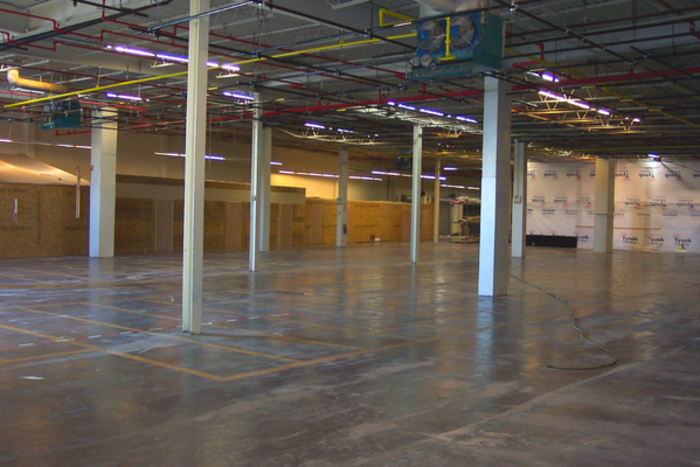 As fans of HBO's The Leftovers know, a deer plays a significant symbolic role in the series' first season. But what's not known is that a deer also played a significant role in the show's decision to make its production home at Haven Studios NY for over a year.
As co-owner Nicole Zeller recalls, location scout Demian Resnick visited Haven Studios NY in Mount Vernon just as they opened their facility. Resnick, scouting for the new HBO series, was confident the studio could fulfill its filming needs. But what cinched it for him was the deer mounted on Zeller's office wall. A "leftover" from her father's hunting days, Zeller kept it as a good luck charm and a reminder of her family's legacy. Resnick saw it as a good omen based on the show's through line. It helped Haven score the deal and kicked off a long-term relationship with HBO that's helped attract a stream of A-list productions.
Versatile space in the NYC film zone
Haven Studios NY earns notice for its "minutes from Manhattan" location, versatile space for pre-and post-production and filming, and tax incentives. As a New York Qualified Production Facility (QPF) and a certified Woman-Owned Business Enterprise, its clients qualify for generous tax credits.
Haven Studios NY boasts 70,000 sq. ft. of space with sound stages, soundproofed studios, and ancillary spaces—such as conference rooms, kitchenettes, laundry, dressing rooms, wardrobe storage, production shops, and hair and makeup stations. Haven also offers something irresistible to crews: ample free parking. Its large lots for trucks, trailers, and cars, plus six loading bays, help minimize the stresses of filming.
"We're just 20 minutes from midtown Manhattan and inside the New York City film zone," says Zeller. "We're easily accessible by car, and near Metro-North, Amtrak, and the Westchester County Airport. Haven Studios NY is perfectly situated for talent, executives, and crew from New York City or all over the region."
Since The Leftovers concluded filming, Haven has added a "who's who" of film, television, and commercial productions to its résumé. With space that can be adapted for both large- and small-scale projects, it's suitable for a range of industry needs. Once filming could resume during the pandemic, Haven's location, space for spreading out, and health and safety protocols offered peace of mind.
Recent productions filmed at Haven Studios NY include Hulu's The Path, Apple TV+'s Severance, HBO's Scenes from a Marriage, HBO's The Other Two, NBC's New Amsterdam, and Amy Schumer's new Hulu comedy-drama series, Life & Beth. In addition, The Disney+ film Better Nate Than Ever filmed nearby at SUNY Purchase and used Haven Studios NY as its construction mill for set building.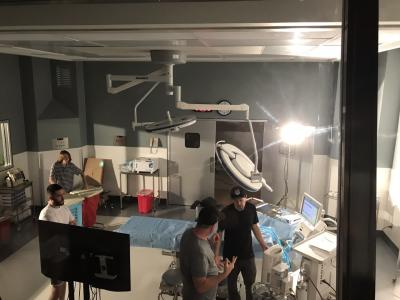 Zeller notes that a single production may end up spending several months or years at Haven. Over the years, she and her co-owner sister, Gabrielle, have assembled databases to offer resources and recommendations for everything from location scouts and crews to local restaurants and accommodations.
"Westchester County and the city of Mount Vernon are very welcoming to the film industry," says Zeller. "The local government, businesses, and neighbors like when the film industry comes here, and that helps make the process easier."
In its previous life, Haven Studios NY was a manufacturing facility known for producing the "Itty Bitty Book Light." After the 2008 economic downturn, the Zeller sisters had to pivot the business, and Nicole decided to try their luck as a film and production studio. "I wasn't sure where to start," she says. "But I reached out to the Westchester County and New York State film offices, and both got back to me immediately. They were so helpful and guided us every step of the way."
Haven Studios NY is poised to soar with an enviable location, a facility that checks all the boxes, support from local and state film offices, and industry word of mouth. But no matter how big they get, Nicole Zeller insists that the deer stays—in her office and on their logo. "I'm a superstitious person, and the deer helped bring us our first customer. My father thought we were crazy putting the deer in the office. I like to think he's looking down at us now and is proud of all we've accomplished but is also having a good laugh with us."