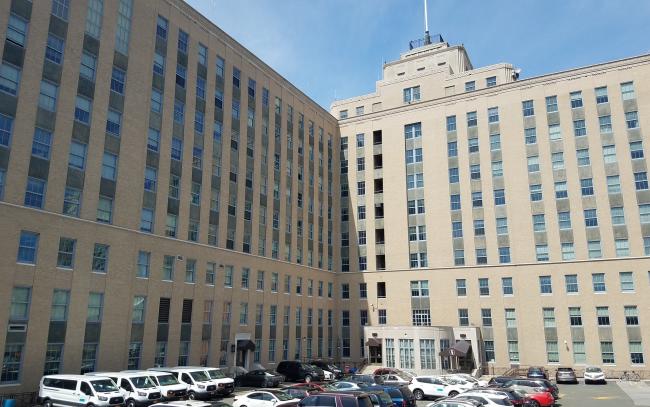 Sometimes scripts call for dramatic backdrops: opulent mansions, breathtaking views, and bustling cityscapes. Often, productions require more ordinary settings — offices, hallways, conference rooms, stairwells, elevators and entryways. When considering a location's suitability for filming, scouts also take into account the availability of parking, power, and permissions from all of the appropriate parties. For productions looking in the NYC film zone, the Michaelian Office Building in White Plains delivers practicality and aesthetics.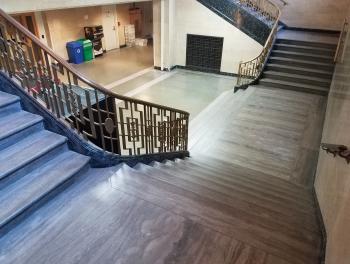 Located just 21 miles from Columbus Circle at 148 Martine Ave., White Plains, the Michaelian Office Building boasts an array of looks— from its adjacent parking garage, seen in "FBI" (CBS), to traditional offices, which stood in for spaces at the U.S. District Court for the Southern District of New York in "Succession" (HBO) to the legislative chambers on the eighth floor, staged as a courtroom for an episode of the police drama "Tommy" (CBS), starring Edie Falco.  
Built in 1931, the building is named after Edwin Michaelian, county executive from 1958 to 1973. Still the seat of Westchester County Government, the property houses the offices of Westchester County Executive George Latimer, the County Legislature and various County departments. The structure features Art Deco finishes in its first-floor lobby and rotunda, period light fixtures, terrazzo floors and marble walls, a grand staircase, and decorative metals plating the elevators, which set the scene for a pivotal moment  in the feature film, "The Post."  
Officially film-friendly 
"We love the versatility," says Mike Hartel, "FBI: Most Wanted" location manager. "The building has plenty of 'official' looks—it's doubled for us as a small-town city hall, a law office building, and an international courthouse. The office spaces are universal; the exterior has a municipal look that suggests New York or Washington, D.C., and the chambers are really impressive. Most importantly, it is a film-friendly location."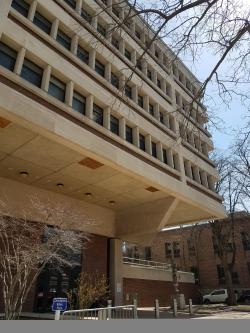 For "Tommy," the production team used cranes several stories high to illuminate the Legislative Chamber from the outside, mimicking daylight streaming in through the windows, and placed palm trees out front to match the show's Los Angeles setting.  
"The building staff is extremely accommodating, and our fellow employees are understanding of the minor disruptions caused by filming," says Barry S. Surman, deputy director of Westchester County Tourism & Film. "We've done intermittent traffic in the elevator lobby. We've flown Massachusetts and Boston flags atop the building for 'City on a Hill,' (FX) which is set in Boston. And we've allowed smoke effects on the front steps for a protest scene set in Lower Manhattan." 
 
Looking for a location for your next production? Contact us.