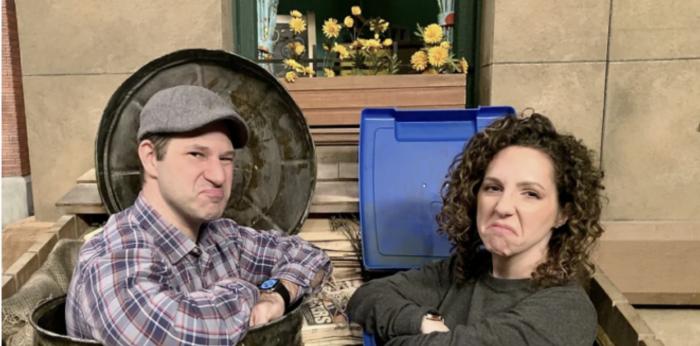 Westchester County is a hub for the film industry, owing to its versatile locations, welcoming communities, vibrant arts scene, and convenient accessibility. It's also home to a diverse range of artists and entertainers. One standout success story is Earworm Music Company, a renowned music composition and production firm founded by JP Rende and Kat Raio Rende. 
"Frankly, I can't think of a better place to be," says JP Rende, who with Kat Raio Rende comprises Earworm Music Company, a renowned music composition and production firm, based in Purchase, N.Y. Earworm has made an indelible mark on children's entertainment, creating captivating melodies and underscoring that have become the "soundtrack of childhood" for millions. "The key for us has been the county's access to New York City where we usually hold our recording sessions and collaborate with other artists. But we've also made valuable connections here." 
A Harmonious Beginning 
In fact, JP and Kat's story began at Purchase College SUNY, where both were pursuing a passion for music composition and music production. Kat, with a background in jazz and experience working with legendary songwriters, had even sung backup for the likes of Alicia Keys and Kesha. Meanwhile, JP was deeply involved in a punk band and had a publishing deal developing artists of his own. 
Their paths converged, not only romantically but also musically. In 2008, they embarked on a career together, composing music for Sesame Street as they built an impressive portfolio including music for Gabby's Dollhouse, Baby Shark's Big Show!, Grey's Anatomy, and more.  
Through a remarkable collaboration with legendary actor/singer Billy Porter they composed "Friends with The Penguin," a Sesame Street song that earned them an Emmy in 2018. Porter, known for his flamboyant fashion, even wore the same extravagant gown he sported at the Met Gala during his recording session with Earworm. 
JP recalls another unforgettable experience when he was hired for vocal coaching by Cardi B. "We recorded late into the night during one of our vacations," he said, "and had the chance to hear Cardi B's daughter Kulture sing."   
A Symphony of Projects 
Currently, a multitude of projects has JP and Kat moving at warp speed. They're working on the upcoming Baby Shark Live! show and scoring a World War II documentary film titled "The Youngest Partisan." In a post-pandemic world, Earworm has adapted to remote collaborations, often working with talent on the West Coast from their Westchester base. Their collaboration methods include Zoom sessions and voice memos, making the creative process more dynamic and efficient. 
They're also developing content in collaboration with Apple, aimed at addressing ADHD in children, showcasing their adaptability across different genres and mediums.  
A Day in the Life 
With their busy schedules, JP and Kat prioritize work-life balance. Their day typically begins early, dictated by their children's morning routine. They carefully select which project to tackle first, often juggling multiple commitments simultaneously. However, they make it a point to step away for lunch, sometimes opting for a peaceful backyard meal. This break allows them to recharge and maintain a clear distinction between their personal and professional lives.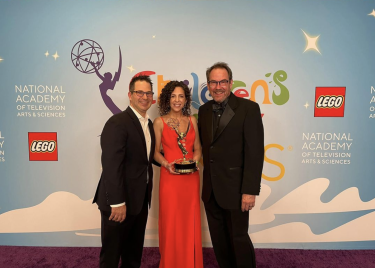 JP and Kat's journey offers valuable advice to aspiring musicians. They emphasize the importance of staying true to oneself and not succumbing to the pressure of following trends. Being authentic, they believe, is the key to creating the best music. 
"We also recommend local artists immerse themselves in their community's arts scene, forging connections that can lead to unexpected opportunities," advises Kat, who adds that as a person growing up in Westchester and trying to make it in the music business, she got her start visiting local art spots including Loft Recording Studio.  "I wouldn't be here today if it weren't for The Loft in Bronxville. You just never know who you're going to meet just by being there. Be in person at your local art spots and you will find that there are like-minded people who will give you opportunity just because you're local." 
What Lies Ahead 
As for what's on the horizon, JP and Kat tease the release of "Baby Shark's Big Movie," promising more infectious tunes for young audiences to enjoy. 
"Whether we're composing for children's shows or feature films, we believe in treating every note with the utmost care," says Kat. "We know that kids are more discerning than people give them credit for, and we want to give them music that respects their intelligence. This philosophy drives our work." 
Earworm Music Company aims not to be just a name in children's entertainment; JP Rende and Kat Raio Rende are set to continue enchanting generations of children with their earworm melodies.