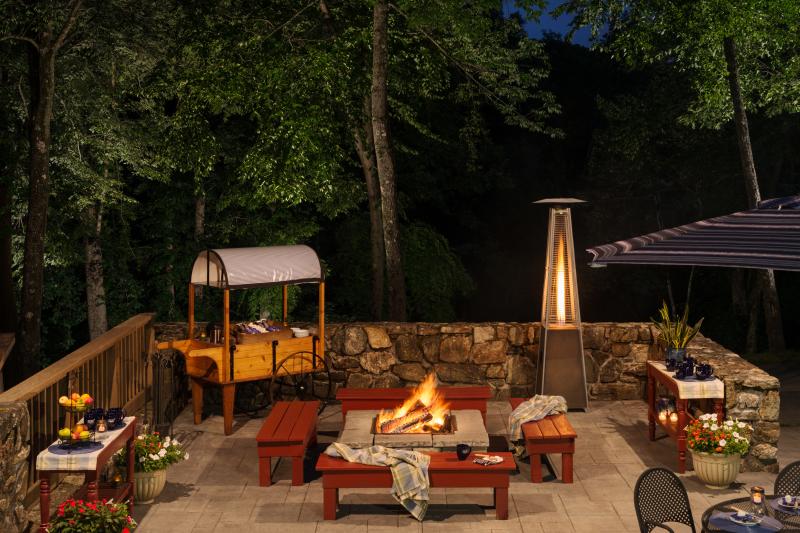 Since 1912, the Girl Scouts' slogan has been, "Do a good turn daily." When the Edith Macy Center, owned by Girl Scouts USA opened its doors to filming five years ago, that was more than a good turn. This film-friendly Westchester location gives productions access to a destination in the zone that delivers period buildings, lush acres, and a team that's eager to help filmmakers realize their creative vision.
Located in Briarcliff Manor, N.Y., just 20 miles outside New York City, Edith Macy Center sits on 400 acres featuring hiking trails, ponds, and wooded hillsides. The property boasts a mix of historic structures from the 1920s and 1930s; lakeside and hillside cabins; deserted bathhouses and camp buildings; contemporary spaces for meetings, holding rooms, and catering; and boiler rooms and loading docks. 
"The heart and soul of Edith Macy Center is Great Hall," says general manager David Vogt. "The building was completed in 1926 and features period hand-hewn beams and stonework. It's a grand space that offers many creative possibilities. We're often told that it resembles a cross between Hogwarts Castle and Winterfell in Game of Thrones." 
Great Hall was the first building erected on the property after the site was named to honor Edith Carpenter Macy, chair of the Girl Scouts' National Board of Directors from 1919 to 1925, with the land and capital donated by her husband, V. Everit Macy. "Girl Scouts USA has graciously offered the use of this beloved building for filming, and the film community has been clamoring for it ever since," says Vogt. 
Recently, Great Hall was used in scenes for the upcoming HBO period drama, "The Gilded Age." Laurie Pitkus, location scout for the film, notes,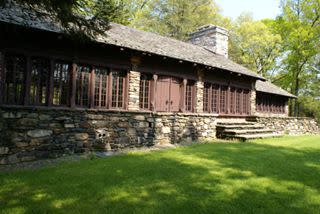 "Our goal is always to find a location that offers enough flexibility so that we can stay multiple days and find many creative looks in one space. What was terrific about Edith Macy was that we had planned a half-day shoot and were able to turn that into a two-day shoot because of the variety of locations. It was also a space where we could spread out to observe COVID protocols."
Since opening its doors to filming, business at Edith Macy has been brisk. The site has served as a location for everything from commercials to episodic television and feature films. 
Season two of "The Sinner" on USA Network was shot entirely at Edith Macy Center. The location's wide-open spaces made it possible for the crew to erect a barn that was burned to the ground in a climactic scene. "Safety was our number one concern," Vogt recalls, "and the production had an amazing pyrotechnics crew. Local fire crews oversaw the barn burning, too. It was quite a sight which many of our staff enjoyed from a safe distance in lawn chairs!"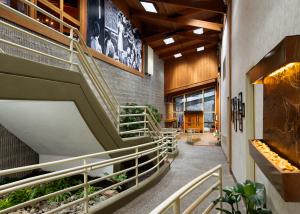 Film crews at Edith Macy also have access to six corporate conference rooms, a 200-seat auditorium, and well-appointed lodges. Parking areas are vast and offer plenty of room for vehicles, trailers, equipment, and more. While Edith Macy Center serves as an instructional facility for Girl Scout leaders, it's also available to corporate groups and nonprofits. 
The team at Edith Macy Center also follows another Girl Scouts motto: Be prepared. "Our sales director, Sherri Hoy, anticipates what will be needed and guides productions to fully utilize our facilities to make shooting here easy and cost-effective," adds Vogt. "We've gotten used to the flow of filming, and we work with our film partners to help them identify the best locations based on their goals and vision. We joke that we're always ready when 'the circus comes to town!'"