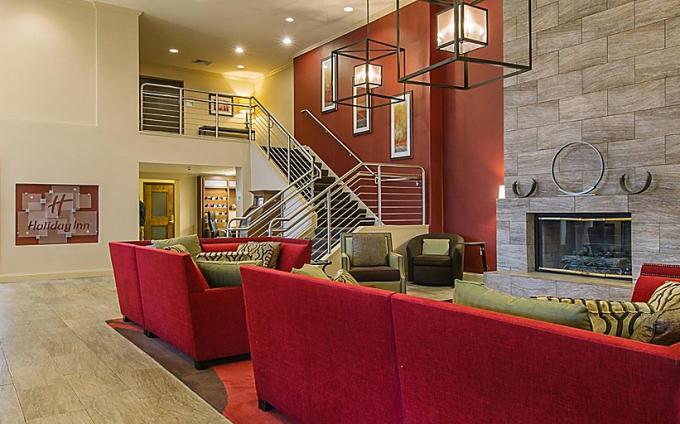 After a long day of shooting, film crews wrap up tired and hungry. Fortunately, for productions filming in Westchester County, there are establishments that understand their needs and can ease the stress associated with housing and feeding cast and crew. 
The best option in northern Westchester? Film-friendly Hotel MTK!
With 118 rooms, an 80-seat restaurant and bar, plenty of room for equipment storage and parking trucks and large vehicles, Hotel MTK is a welcome respite after a long shoot. Part of Hilton's Tapestry Collection, this easily accessible property is located minutes from the Saw Mill Parkway and I-684, and is a short trip from NYC on Metro-North's Harlem Line. 
"What makes us a great destination for film crews is our ability to offer a one-stop shop with all the amenities productions require," explains Nicole Mateo, Hotel MTK director of sales. "In addition to providing comfortable rooms,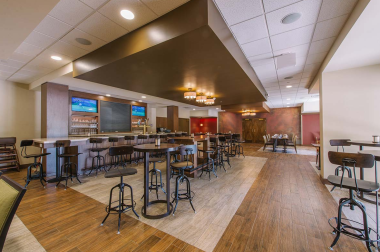 we section off our parking lots for their trucks and vans and can provide meeting spaces to store lighting and camera equipment. Most crews take advantage of our restaurant for breakfast and often return to us at the end of the day for dinner and bar service."
Not only do productions dine and stay at the hotel, they use it as a backdrop for filming. Investigation Discovery's "Hometown Homicide" murder investigation series filmed an episode in 2019 at the hotel pool area. "It was an easy commute to their rooms after the shoot," notes Mateo. 
Mateo and her team use a streamlined process to handle requests and identify production needs. "It's important to be flexible, as the needs of film cast and crews can evolve and change during filming," she says. Case in point: A booking for the cast and crew of "Bodies Bodies Bodies," a comedy slasher film starring Pete Davidson slated for release this summer, turned into a three-month stay with crews occupying 70 percent of the hotel. 
This year, Hotel MTK also welcomed crews filming "Leave the World Behind" for Netflix and "The Great American Tag Sale," a Martha Stewart special for ABC. 
Soon to be renovated with 1970s-retro-styled interiors, Hotel MTK can serve as a great location for productions seeking a nostalgic vibe. Add comfort, convenience, a knowledgeable and accommodating staff, and amenities suited to the industry, Hotel MTK fits the bill for film professionals scouting for a shoot and a place to stay.