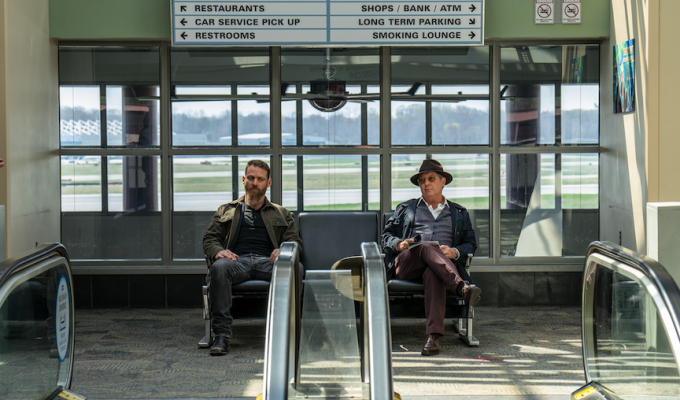 Tom Scutro has been location manager of the award-winning NBC series, "The Blacklist," since the beginning of its nine-season run.  The show is a character-driven drama that's part procedural and part thriller, with comedic moments throughout. The plot follows Raymond "Red" Reddington, played by actor James Spader, a military officer turned criminal extraordinaire who turns himself in to the police in exchange for immunity and a chance to work with the FBI to capture a list of dangerous criminals. We recently chatted with Scutro to talk about the show, his career, and why he loves to film in Westchester.  

Westchester County Tourism & Film: Congratulations on nine successful seasons! 
Tom Scutro: It's been a great run. It's hard to believe this all started in 2013. I've worked on the show since we started, except for the pilot episode. We're thrilled to be returning for a tenth season, which we'll start filming after Labor Day.  
WCTF: How long have you been in the industry? What else have you worked on?
TS: I started working in the industry over 20 years ago, on an NBC comedy called "Ed." I worked on "Law & Order: SVU" for several years, and spent two seasons working on Smash, a Broadway musical show. I also scouted for the feature film "Birdman" before coming to "The Blacklist."
I feel fortunate to have been in the industry this long and see it evolve from a handful of shows to 60 to 70 shows actively filming in a season. The New York State tax credit has helped to expand the industry, and now, television is a constant here. 
WCTF: What do you enjoy most about the work? 
TS: I've always been a visual person by nature. I enjoy photography. I love television and movies and being creative — drilling down to the point of the story, working with creative people to figure out what the looks are going to be. That's the fun part. I serve many masters — I'm so fortunate to work with a great locations department and great producers and production designers. It's challenging and fun to provide location options that work visually, financially, and logistically. 
WCTF: Where have you filmed for The Blacklist in Westchester County?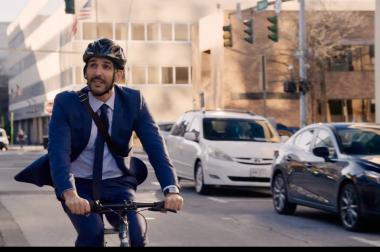 TS:  One of the challenges in finding locations for the show is that it's global. Much of the series is set in Washington, D.C., but other parts take place all over the world. Westchester County has such a wide range of looks — just 20 minutes north of New York City and you're in "Anywhere USA." We have a lot of scenes showing secret meetings taking place in parks; Tibbetts Brook Park is great for that. We needed a building that looked like a library at MIT and used the exterior of a park house.  We've filmed in homes and several neighborhoods including Yonkers, Harrison, Greenburgh, Eastchester, Irvington, Ossining and Mamaroneck. Westchester also has great country clubs that can stand in as private estates and mansions. We've used the Armour-Stiner Octagon House for a unique home with a lot of museum-quality pieces. Alexander Smith Carpet Mills has gritty back alleys and exteriors and warehouse space; we've filmed there quite a bit over the years. We just filmed the penultimate episode of season nine at the Westchester County Airport. 
WCTF: What was that experience like? 
TS:  We needed to film scenes at what was supposed to be a small regional airport outside of Washington, D.C. It's not easy to film in a functioning airport, but Westchester's airport is really film-friendly. We filmed key scenes outside and in the third-floor walkway. We worked with Inline Aviation on a jet rental and filmed in a private hangar. The film office staff was really helpful and it was a great experience. 
WCTF: What do you think is the primary draw for filming in Westchester County?
TS: What I absolutely love about Westchester County is the wide range of looks that we absolutely need. After we get the script, we can get really creative. There are urban looks. We get that Washington, D.C. look in White Plains. There's a wide variety of homes, and beautiful parks that can be used for filming and practical purposes, like parking and equipment storage. Back in season five, we used Rockefeller State Park for a scene where we needed real elephants to clear trees for an air strip for a plane that was transporting illegal items. The park worked with us to make that happen. 
WCTF: So would you describe Westchester as film-friendly? 
TS: Absolutely. We brought in elephants! The other important piece is permitting and logistics. For us, a big challenge is turnaround time. We get seven days to put shows together. By day five we need our locations set, day six is a tech scout going around with a crew and day seven is filming. What's great about Westchester is that so many are film-friendly locations and towns that turn the permits around in a timely manner. The police departments are great. For example, White Plains just worked with us to set up shots in a side street in White Plains where a main character was riding his bike to work. We got the daylight scenes early and it was a great look that worked as a D.C. neighborhood. 
WCTF: What else should your fellow location professionals should know about Westchester? 
TS: Westchester offers great production value in the NYC film zone. It is economical. You have a lot of options here. Our show has locations all over the world. We filmed Uzbekistan here. The other challenge is the pace of television. The show keeps moving and scenes are fast. Westchester offers multiple-use locations that allow us to move around quickly: We can film at a private home in Tarrytown, then move to the Sleepy Hollow Country Club as an estate, and wind up filming the Tarrytown Music Hall as New Orleans, all in one day.