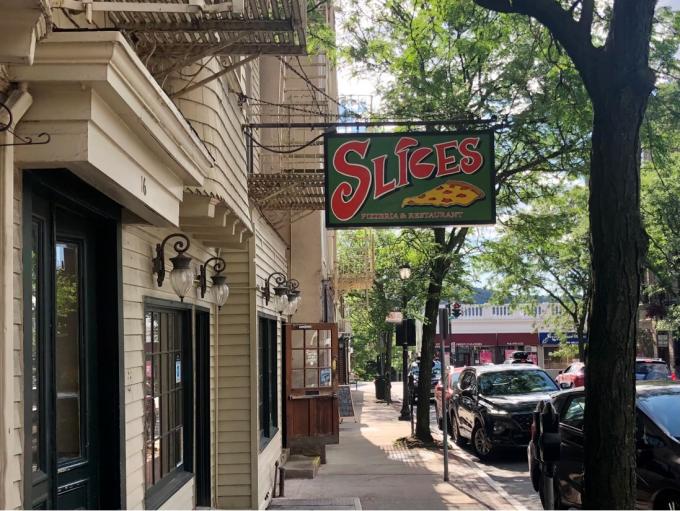 Hastings-on-Hudson is a quintessential Hudson River location. On the eastern bank of the Hudson, the picturesque village boasts views of the George Washington Bridge and the Manhattan skyline, an artsy downtown with independent shops, charming restaurants and historic buildings, and 11 parks including a wooded trail atop the Old Croton Aqueduct. Just 30 minutes by train from Grand Central, this Westchester County village is only 2.9 square miles, yet offers outsized amenities to the film industry.
"What we hear is that our most attractive asset for filming is our downtown," says Anthony Costantini, Village Clerk. "With no overpowering buildings or chain stores, it has a vintage look with a small-town feel."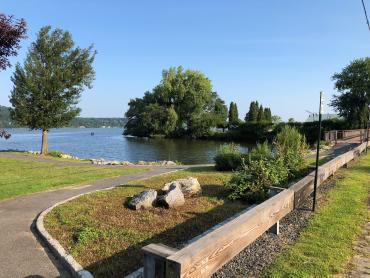 That vintage look has been featured in a flurry of films, including the 2009 feature "It's Complicated," starring Steve Martin, Meryl Streep, and Alec Baldwin, and "Girl on a Train" in 2016, starring Emily Blunt and Justin Theroux. Hastings has also served as the backdrop in several television shows, including HBO's "Divorce," "Girls," and "The Leftovers," as well as "The Sinner" (USA Network) and "Prodigal Son" (Fox).
The scenic waterfront, green spaces, and historic buildings keep productions coming back, according to Costantini. Popular locations include the downtown district and MacEachron Waterfront Park, as well as spacious commuter parking lots, used for parking trucks and equipment. Also available for filming: Village Hall, a stately 1929 structure designed by Shreve and Lamb, architects of the Empire State Building.
Hastings-on-Hudson featured prominently in the first season of Amazon Prime's "Modern Love," with the village seen in multiple shots while actors Andy Garcia and Catherine Keener walk about town. They meet in Galapagos Books and have drinks at Boro6 Wine Bar.
Most recently, the village was abuzz when Hollywood superstar Tom Holland was here to film several episodes of a new Apple TV+ series, "The Crowded Room," featuring true stories of people who have struggled with mental illness.
That the village welcomes filming is another key reason for the industry's continued interest, says Costantini, whose role it is to facilitate permits. "Our businesses are film-friendly. We help productions make the right connections, whether to private property owners or park officials."
Film production brings undeniable benefits to the village, says Costantini. "We earmark revenue generated from filming for downtown improvements. And it's good for Hastings-on-Hudson on the whole because it puts us on the map. Filming generates buzz — it's exciting when we have celebrities in town. It also brings in new visitors, with people coming to patronize places they see on TV."
Image Credits: Top to bottom: Street scene by Linda Loeb; park image by Anthony Costantini.