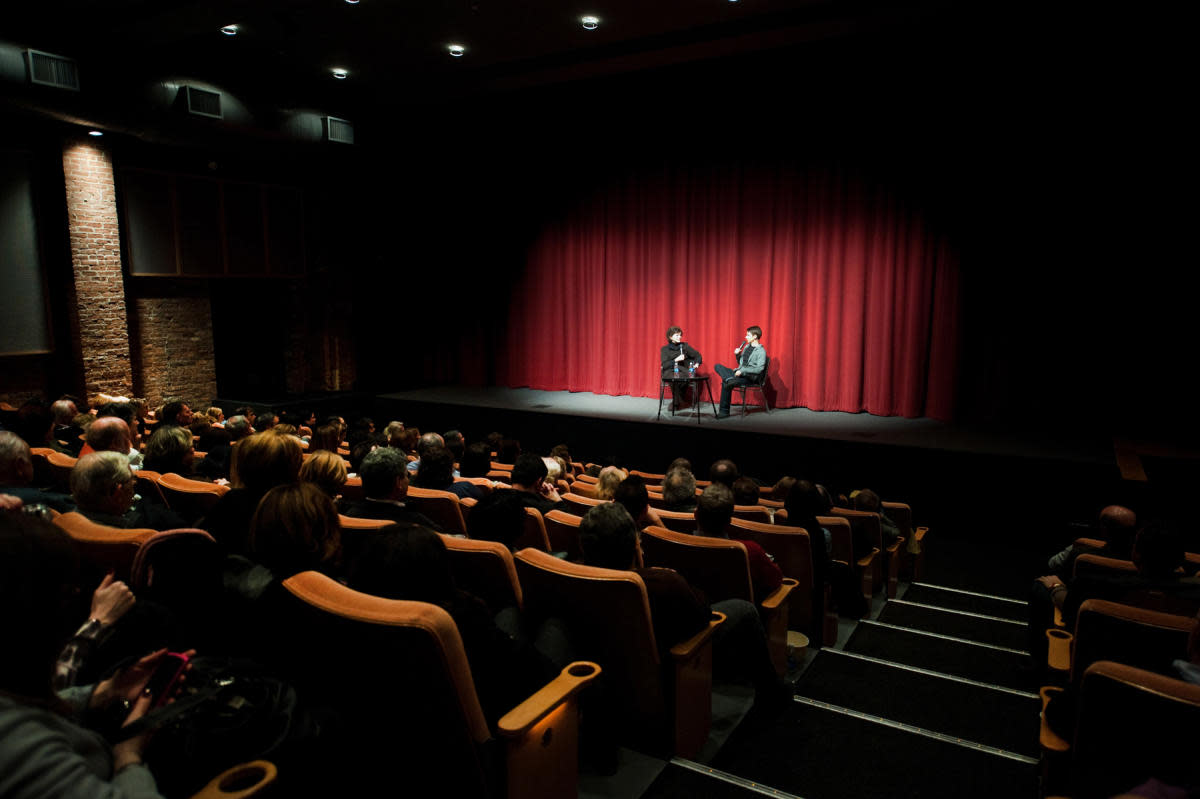 Westchester County not only serves as a backdrop for award-winning feature films and television shows, it's home to a robust film community. Attracting notable filmmakers, producers, actors, and industry professionals to live, work, and play, the County also boasts several historic theaters and independent film centers where talent and creativity is nurtured and showcased through diverse programs — including a slate of vibrant film festivals offered each year. 
Featuring works from independent and emerging filmmakers, Westchester County's film festivals provide a platform for the film community to share their art, connect with industry professionals, engage with new audiences and celebrate storytelling through screenings, panels and Q&As, and networking. Check out this year's major events, which offer something for everyone — casual fans, film enthusiasts, and seasoned industry pros alike.  
Westchester Italian Film Festival 
The Picture House Regional Film Center | April 21-23, 2023 
The annual Westchester Italian Film Festival offers an opportunity to experience the rich culture and heritage of Italy through the lens of its vibrant and diverse cinema. The festival features a carefully curated selection of Italian films, ranging from classic masterpieces to contemporary works by emerging filmmakers. Along with film screenings, the festival also includes special events such as Q&A sessions with filmmakers and actors, receptions, and discussions. 
Mercy College International Film Festival 
Mercy College Dobbs Ferry | April 25-28, 2023 
Now in its 23rd year, Mercy College's International Film Festival features exclusive screenings and distinguished guest speakers spanning the globe. The four-day festival, hosted by the college's School of Liberal Arts, showcases international films followed by film discussions with the filmmakers and/or relevant faculty. 
Jacob Burns Film Center | May 17-25, 2023 
Celebrating its 22nd year, the Jewish Film Festival at Jacob Burns Film Center celebrates Jewish culture and heritage through the medium of cinema. Showcasing works from filmmakers in the U.S. and around the world, the festival features films that explore various aspects of Jewish life, history, and identity. 
Voices and Vision Film Festival 
Picture House Regional Film Center | May 18-21, 2023 
The inaugural Voice & Vision Film Festival presents four days packed with films, festivities, workshops and more. The festival aims to foster connections between artists and audiences, and emerging filmmakers and established artists, with the goal of creating stronger and more united communities. 
Urbanite Arts and Film Festival 
Bedford Playhouse | July 21-23, 2023 
Established in 2021 by Alex Armando Torres, the Urbanite Arts & Film Festival features work highlighting diverse voices including young women, BIPOC, LatinX, LGBTQIA, people with disabilities and the neuro-diverse community. Torres, a young, gay, Afro-Latin photographer and filmmaker aims to provide a platform for underrepresented voices to share their narratives and launch creative careers.   
Paramount Hudson Valley Theatre | July 28-29, 2023 
The Peekskill Film Festival is an annual event that celebrates the art of independent filmmaking in the historic town of Peekskill, New York. Founded in 2015, the festival showcases a mix of features, documentaries, shorts, and animated works. The festival is known for its commitment to highlighting emerging filmmakers and providing a platform for underrepresented voices in the film industry. The festival includes panels, Q&As, and other special events. 
Katonah Classic Stage Film Festival 
Bedford Playhouse | August 12, 2023 
Katonah Classic Stage Film Festival began as a small outdoor film event during the pandemic and has grown to become a selective festival screening works under the stars and indoors at the state-of-the-art Bedford Playhouse. Catering to filmmakers and audiences of all ages, KCSFF includes narrative, documentary, animation, student and "made in Westchester County" films.  
Sleepy Hollow International Film Festival 
Tarrytown Music Hall | October 3-8, 2023 
Founded in 2019 to coincide with bicentennial celebration of Washington Irving's "The Legend of Sleepy Hollow," the Sleepy Hollow International Film Festival (SHIFF) continues to celebrate films that explore the otherworldly or unknown. With a jury of literary and film industry professionals, the festival features screenings, live-stage events, guest panels, and competitions. It takes place during the pre-Halloween season in the Hudson Valley town renowned for the holiday, Sleepy Hollow. 
Digial Media Arts Center | November 10-19, 2023 
Named a "Top 100 Best Reviewed Featival" nine times by Film Freeway, YoFiFest is now in its 11th year of operation. Attracting top filmmakers from the New York Metro area, the festival includes features, documentaries, shorts, animation, music videos, web series, and student work. Presenting film-goers the chance to see films that may not be viewed anywhere else, the event also offers industry pros the opportunity to connect with each other and new audiences.
Photo credit: Lynda Shenkman for Jacob Burns Film Center