We recently spotlighted several historic castles and estates that rival top tourist spots in Europe—Lyndhurst Mansion, Greystone Court, Castle on the Hudson, and Reid Castle. Westchester's castle collection doesn't end there. Here's Part Two of our tour of breathtaking historic sites that offer great potential for film shoots.
In addition to offering period details, expansive grounds, and spectacular water views, they all have one thing in common—they're gorgeous examples of the exquisite architectural details available in Westchester, just 30 minutes from New York City.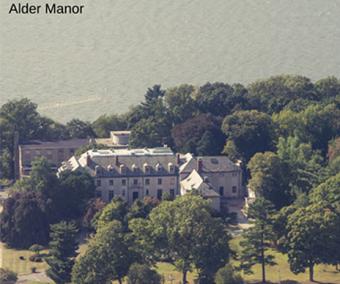 Alder Manor
Also known as the W. B. Thompson Mansion, Alder Manor is an early 20th-century, 72-room mansion designed in the Renaissance Revival architectural style. Alder Manor was listed on the National Register of Historic places in 1982. Large riverside estates were common in Yonkers at the turn of the century. Today, Alder Manor is one of the few to remain. After serving as a high school and then a junior college, it fell into neglect until it was acquired by an Irish American cultural organization. Today it boasts such charming details as marble floors, walnut and oak paneling, a rare English-style trompe-l'oeil ceiling, and an elaborate garden terrace. Movies such as "Mona Lisa Smile" and "A Beautiful Mind" shot scenes at Alder Manor.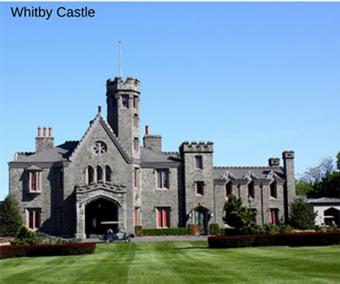 Whitby Castle
Set on 126 acres in Rye, New York, and surrounded by the lush fairways of Rye Golf Course, Whitby Castle boasts manicured lawns, breathtaking views of Long Island Sound, and grand ballrooms and event spaces. Architect A.J. Davis designed the castle as a residence in 1852, and the building is said to contain stones from Whitby Abbey, a 13th-century ruin in North Yorkshire, England. Aside from its enviable location, the stately and luxurious 19th-century mansion has been impeccably maintained to preserve its historic detail.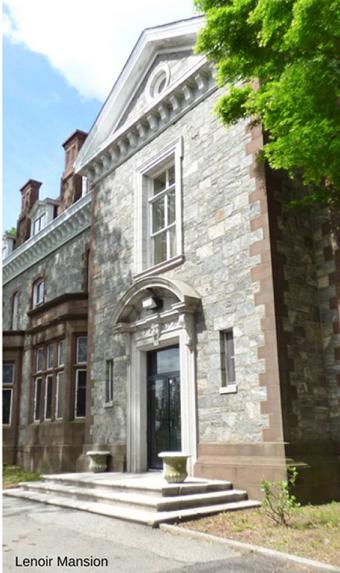 Lenoir Mansion
On the south end of Westchester County's 40-acre Lenoir Nature Preserve stands the Lenoir Mansion. The stark and stunning Lenoir Mansion has been a sought after film location for years. "A Beautiful Mind," starring Russell Crowe was filmed there, as were episodes of "Mr. Robot," (USA Network). The imposing stone façade of Lenoir Mansion was also the perfect location for an episode of "Sex in the City" (HBO), in which Carrie Bradshaw's (Sarah Jessica Parker) high-school ex-boyfriend (David Duchnovy) commits himself to a mental health facility.