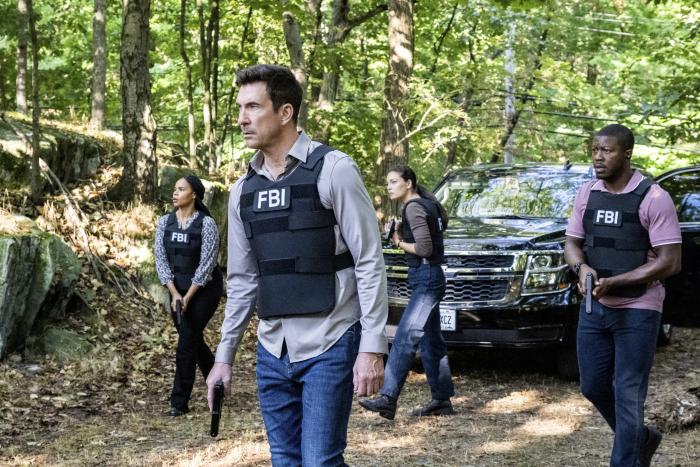 Mike Hartel has buried at least 10 bodies in Hart's Brook Preserve in the Town of Greenburgh in Westchester County. That's all in a day's work for the location manager charged with finding backdrops for criminal pursuits, suspect interviews, or impromptu resting places for the CBS procedural "FBI: Most Wanted." 
A 23-year veteran of the industry, Hartel has scouted and filmed throughout the tri-state area for shows including Sneaky Pete, Hunters, and Ugly Betty. What keeps him coming to Westchester for every episode? Economics and a diversity of looks.
"We live and die by the NYC film zone," says Hartel. "We have a 12½-hour shoot day including travel and Westchester County allows us to stay in the zone as much as possible with the widest range of looks." 
His current show's plot is centered around chasing down and capturing criminals on the Bureau's most wanted list. Westchester's film locations have the versatility to represent a variety of locations. That's important to Hartel, who needs to find backdrops that can stand in for settings across the country including Washington, D.C., New Hampshire, North Carolina, Texas, and Florida.
"Filming is on a tight schedule. Every nine days we receive a new script that might include two states or a European location," he notes. "And homes! We need an average of six homes per episode. Westchester is efficient because in one day the script may call for an interview with the parents of a victim in a 1950's style Cape, then a meeting with suspects in a luxury mansion. We can make the move in an eight-minute drive."
Hartel rattles of a long list of film locations in Westchester that provided unique looks required by the show: the former College of New Rochelle stood in for an Upper West Side cigar bar, a biotech firm, and FBI offices; municipal buildings in White Plains worked for Washington, D.C.; Kitchawan Farm in Ossining for rural scenes; and Untermyer Gardens Conservatory in Yonkers represented a European park. 
Having the space to set up complicated shoots, to park, and to establish base camps is another benefit of filming in Westchester, says Hartel.  He recalls an episode that called for a killer drone on the loose, and how they were able to pull it off at Westchester Community College with film-friendly locations and assistance from local officials.
"You can't easily film a car chase through New York City, but you can film one on Hamilton Avenue in White Plains," he notes. 
Services provided by Westchester County Tourism and Film make a huge difference, says Hartel. "I can't say enough about what they do for us. They understand our needs and have established relationships with film locations and municipalities that help to pave the way for successful filming. They also created an online guide with links to all the filming regulations and that is a really helpful tool."  
Westchester works for film production when you need interesting locations that don't all look the same, according to Hartel. "Whether I need a traditional English garden, a Florida marina, a mansion, a suburban home, or a wooded area to bury a body, I know that Westchester County has a location and facilitators that will make filming as easy as possible. When you're looking for new locations it can be daunting not knowing what the reaction will be or process is for filming. White Plains, Harrison, Port Chester…it's like having breakfast with old friends. We're big fans." 
"FBI: Most Wanted" airs on Tuesdays 10/9C on CBS and streams on Paramount+. 
 Photo Credit:  Mark Schafer/CBS
Learn more about Westchester County locations.